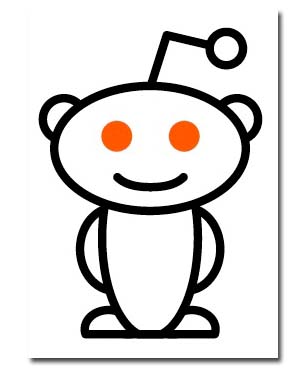 Yes, even a digital product owned by publishing powerhouse Condé Nast can be strapped for cash.
Manned by only four engineers, social aggregation news site Reddit.com, which allows users to select and rank Web content, is asking users for money in exchange for subscriber-only features. In a recent blog post labeled "reddit needs help," the group says it needs more resources in order to work more efficiently and to release new features.
The problem? Condé Nast's budget for Reddit is proportionate to revenues and despite generating roughly 280 million monthly page views, the site's revenues "aren't great." (That's up from 51 million page views in July 2008, when the site was still managed by only four engineers.)  To combat the revenue shortfall, reddit is launching "reddit gold," a program that allows its users to donate any dollar amount in lieu of a set subscribe fee to gain access to special features, including the ability to sort profile pages by score or a button it says users can press "to smack someone in the face over the Internet."
"We now realize that we're going to have to put the cart before the horse," the group says in the post. "In exchange for subscribing to reddit, we can right now only offer you our undying gratitude and an optional trophy on your userpage. It's kind of a lame offer, we know, but if the program is a success, we'll be able to give subscribers better incentives in the coming months."
Late last year, Condé Nast shuttered four print magazines—Gourmet, Cookie, Elegant Bride and Modern Bride—which the company deemed unprofitable. It has since announced plans to relaunch the Gourmet brand later this year as "Gourmet Live," a new digital product developed in HTML5 that will be available across multiple devices and platforms.