Stop Worrying About the Future

A missive.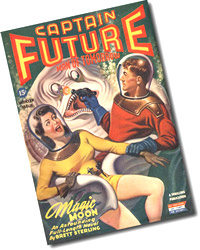 This has been building up in me for a long time. All of this BS about publishers fearing the future, worried insanely about going out of business. They can't figure out what is happening and where their place in the future of information distribution is going to be. Damn it all, guys grow up. The future will take care of itself. It always has.
Ask the old parchment makers. Do you know that it took over three hundred sheepskins (parchment) to make one fair sized bible in the 1600s? You do the math. Publishers found a better way to distribute their information. It was called paper. They did it and they did well. Did the public love parchment? Most likely, but paper was better and cheaper. So, here we are and last week a major paper supplier stated that "the price of paper must double."
Does anyone else find it funny that in the very same week, Amazon launched Kindle, a WiFi connected e-paper device? It holds 200 books and weighs less than 10 ounces. How much will the publishers save by not using a printing, press, not using paper, not shipping those books anywhere but to the ether zone, ready for instant deployment anywhere on the planet?
This is just the beginning of a series of drastic and necessary changes in the publishing industry. The actual cost of paper, printing and distribution can and will only go up, the converse of a digital distribution where the costs can only go down. There will come a time soon when this is self-evident event to the most diehard of the tree hugging publishers. Ease of use and cost of manufacturing will determine the substrate of choice for the populous and the publisher.
Just for point of reference, what substrate are you reading this missive on?
Meet the Author
---