Steven Kotok

president, The Week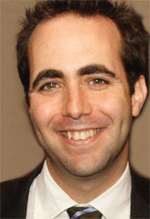 During a period of dramatic industry contraction, Kotok has grown both The Week's advertising and circulation revenues.
Longtime Dennis Publishing executive Steven Kotok joined The Week in January 2002, six months after the magazine launched. His mission? To sort out the fledgling title's circulation marketing. Eight years later, Kotok now runs the magazine as president and has steered it toward growth—both in circulation and advertising—at a time when the overall industry is contracting dramatically.
According to the Publishers Information Bureau, The Week's estimated ad revenues last year were nearly $40 million, an increase of more than 25 percent compared to 2008. Ad pages, meanwhile, jumped 9.5 percent to 659.91 for the year.
"Paradoxically, we do it by focusing on the reader and prioritizing the edit product over ad considerations at every turn," Kotok says of The Week's ad growth. "This focus has had two great benefits. First, we have an extremely lucrative revenue stream that until our surge in ad pages was even higher than our ad revenue. Second, we lead our 'Thought Leader' category in every engagement metric."
The Week's audience also has grown significantly over the last several years—in two phases. Between 2001 and 2006, paid circ. grew from 100,000 to 400,000, then jumped another 25 percent to 500,000. "In that time we have actually doubled our circulation revenue through price increases," says Kotok. "Going forward we seek to keep our circulation level stable while increasing our price." The Week's Audit Bureau of Circulations-tracked circulation revenue was about $20 million, he says.
While the magazine still has a relatively low consumer profile in the market, Kotok says one major goal for The Week is to sell larger ad packages to existing advertisers. Kotok says he sees overall revenues expanding by more than 10 percent in 2010 with online approaching 10 percent of print. "We think a lot of growth will come from our current brand partners, as well as new advertisers," he adds. "Our Web site is profitable and we see 100 percent revenue growth in 2010 and minimum 50 percent growth in 2011." 
VITAL STATS: The Week grew ad pages by 9.5 percent last year and has seen circulation revenue more than double since 2006.
BACK TO THE 2010 FOLIO: 40 MAIN PAGE 
Meet the Author
---