Steve Weitzner

CEO, Summit Professional Networks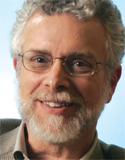 At Summit Professional Networks, we've adopted Marketo's marketing automation platform, which has allowed us to unify our activity around the audience database in a way that's much simpler. We did walk into a multiple database situation, and the pain that we had to go through there has been greatly simplified. We now have tools to market to the audience that we didn't have before.
A lot of the organization had already been done before I got here [Weitzner became CEO of Summit Professional Networks, then called Summit Business Media, in February 2012—Ed.]. The CMS had already been moved to Drupal. But we've been a lot more focused lately on taking assets that were in the company that were isolated and bringing them together. We're making them more accessible in a way that the users can see all the other products that relate to each other.
It goes right back to the issue of broader change in b-to-b. For companies like ours to survive and thrive, we have to get much deeper with the audience and marketers. It goes beyond writing more content. It goes to providing value. We have to understand and deliver on the everyday needs of the audience and when we do that we'll be able to help the marketers who want to reach them. We'll be part of that fabric rather than someone who just speaks to them.
Meet the Author
---