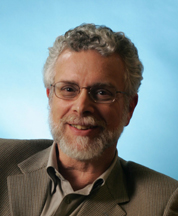 This story first appears on FOLIO: sister site, min.
Steve Weitzner, who ended a four-year stint as Ziff-Davis Enterprise CEO on Feb. 3 with the sale to QuinStreet, was named Summit Business Media CEO on February 13.
He succeeded Andrew Goodenough, who resigned in October 2011.
The announcement was made by Summit chairman Charles McCurdy (ex-Primedia), who called Weitzner "one of the most experienced CEOs in B-to-B media, with a proven track record in dealing with the industry's most pressing challenges as well as its upside opportunities. We look forward to working closely with Steve as he and a strong management team move Summit into its next phase of growth with unique services that address marketplace needs while building a clear competitive advantage in the markets we serve."
Summit Business Media is a "leading b2b media and information company serving the insurance, financial, legal and investment advisory markets."
Check back here for updates.