Steve DeLuca

Vice President and Publisher, Departures Amex Publishing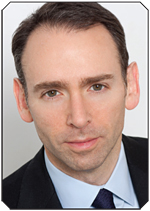 DeLuca takes pride in his aggressive strategy to bring in new advertisers. In 2011 his group added 70 new advertisers including Barneys, Saks Fifth Avenue and Brunello Cucinelli.
Steve DeLuca is vice president and publisher for American Express Publishing's luxury and lifestyle magazines Departures and Black Ink. DeLuca doesn't oversimplify his approach to marketing his group's brands, but to some degree, he does feel as though the brands market themselves. "We have a great story, and we just tell it over and over again" DeLuca says. And judging by a 45 percent jump in 2011 ad revenues, DeLuca's strategy is on point.
DeLuca suggests that one advantage he has in bringing in advertisers is the attractiveness of the affluent readers his brands reach. DeLuca states, "We have a unique place in the market, and the advertisers we target recognize that." DeLuca was instrumental in bringing in companies like Saks Fifth Avenue, Barneys and Brunello Cucinelli, all brands that selectively advertise and target a very specific market. This only scratches the surface however, as DeLuca increased the number of active advertising brands from 136 in 2010 to 206 by the close of 2011. And he is looking to add more brands in 2012 because "the key measure for success is the number of active brands."
One of DeLuca's greatest attributes seems to be his knowledge of the luxury world. But, DeLuca says knowledge isn't enough to generate success, he also incorporates "a sense of energy and creative thinking" into his role. DeLuca became vice president and publisher in June 2010, and has been averse to complacency since "It's what you do the second year that shows people what you are made of."  That in mind, DeLuca is pushing for even more success in his third year and beyond. His group is looking to introduce new digital products in 2012, and expand Departures' global circulation by introducing more localized editions. Additionally, his publications' ad revenues are already up 22 percent in 2012.
VITAL STATS: 45 percent ad growth across his brand's three major categories: travel, luxury and fashion and watches and jewelry.
Meet the Author
---