States Sue R.J. Reynolds Over Rolling Stone Spread

Controversial indie rock pull-out feature draws fire.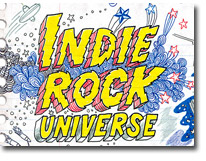 At least eight states have filed suit against cigarette maker R.J. Reynolds over a controversial nine-page pull-out section published in the November 15 issue of Rolling Stone, which the states claim illegally uses cartoons in an advertorial to sell cigarettes.
The attorneys general of several states– California, Connecticut, Illinois, Maryland, New York, Ohio, Pennsylvania and Washington—filed separate suits Tuesday alleging the cartoons violate a 1998 settlement tobacco makers made with the states to not use cartoons in tobacco advertising. R.J. Reynolds says the cartoons are part of Rolling Stone's editorial treatment and not advertising material, and that the company did not know about the cartoons in advance.
"Rolling Stone came to us and said 'We have this section on indie rock, would you be interested in sponsoring it?'" R.J. Reynolds spokesman David Howard told Advertising Age. "We were not aware of the editorial content other than it would be on indie rock, and having advertised with Rolling Stone before, we had no reason to believe this would be any different. Had we been aware it was going to feature [cartoons], we would not have advertised."
Last week, R.J. Reynolds announced it was pulling all of its 2008 advertising in print magazines.
Wenner Media declined to comment.
Meet the Author
---