If you're in the business of creating, recreating, designing or, God forbid, rescuing magazines on life support, you need to know what the state of the art is at this point.
You don't have to look very far. The dozen or so titles that define the latest details in packaging are on your newsstand.
Some sell well and some very well. And some very well for the past few decades. Examining them amounts to a master's degree in magazine crafts from how to construct a great cover to what's sexy with fashion photography and trendy typography thrown in.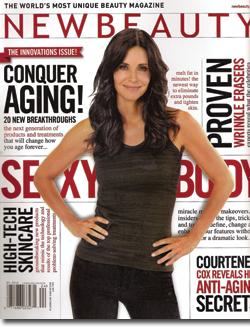 1. Typography
If you want to look up-to-date these days try using very, very condensed sans-serif type. NEW BEAUTY ($9.95 at your newsstand) does it very well issue after issue. However, I can't guarantee that it won't look tired by next year. It's an old rule: the trendier you are, the faster you fall.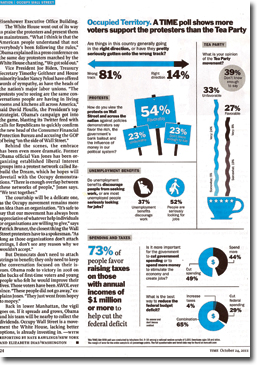 2. Info-graphics
Thanks to the legendary Nigel Holmes (graphics "that try to explain things"), TIME made info-graphics an integral part of the magazine since it was re-designed by the great Walter Bernard over 30 years ago. The graphics are more glorious and more frequent than ever. Seems sometimes that most stories come with a chart, a table, a map or a list.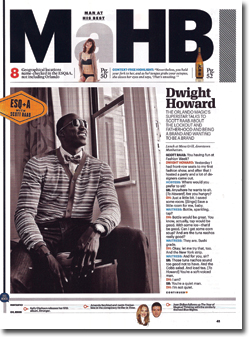 3. Front of the Book
You can pretty much figure out how a magazine is trying to position itself by the importance it puts on the pages that precede the well.How one constructs the front of the book has become a science, from the length of the pieces, to the frequency of graphics and columnists. Esquire wants to attract young men with buying power and it does it in a skillful, literate way. No junky graphics, no quick fixes. And for the first 110 pages of the current issue.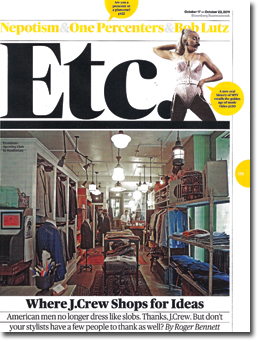 4. Back of the Book
Bloomberg BusinessWeek gets high marks for everything from the reportage to the graphics. However, the only part that doesn't take itself too seriously and is habit-forming is the Etc. section. It's fast-moving and funny and makes no pretense at being useful. Check out "Great Moments in Nepotism", the only article in the issue that will stay with you.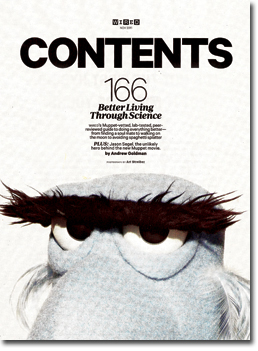 5. Cutting Edge Design
Before there was Conde Nast's Wired, there was Wired. Wired only pays homage to itself and surprises all the time. Some of the graphics need a guide book but the overall package is always amazing.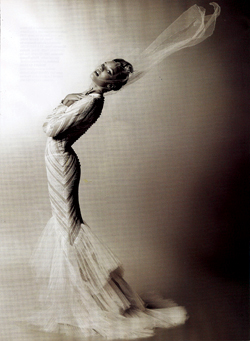 6. Fashion Photography
Karl Lagerfeld's photographs of the latest couture in Harper's Bazaar are not 100 percent professional but they're straight-forward and totally up-to-date in a strange way.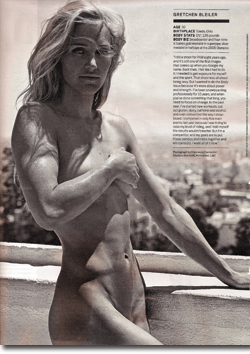 7. The Sexiest Magazine
ESPN The Body Issue. Ordinary people who happen to be athletes who happen to be sexier than models and movie stars.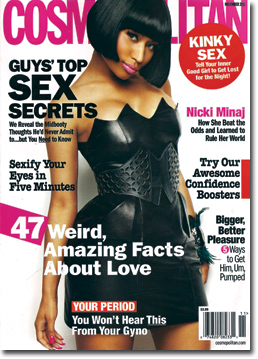 8. How to Talk to Women
Cosmopolitan's genius at knowing how to write edgy cover lines that barely avoid the magazine from being sold in a brown bag is still on a roll after 40 years. Although some buzz words have come and gone (last year it was "revenge"), there are still always three mentions of sex.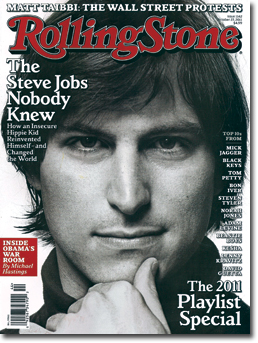 9. How To Talk to a Generation
Rolling Stone, like nobody else, has always known how to earmark everything that interests its audience from music to technology to politics. To say that it's influential is an understatement (it was one of the first magazines to run Candidate Obama on the cover) and its mix of cover lines is always a good barometer of current popular culture.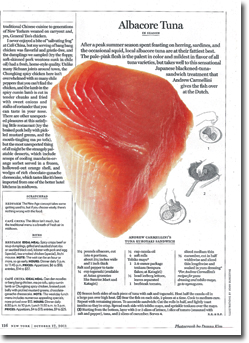 10. How to Look Useful
New York is the original service magazine. It's hit some high notes before but Adam Moss has redefined the state of the art. New York is packed with useful stuff presented with obsessive detail. It's the ultimate survival guide to the City and it's thicker and sells more copies than ever before.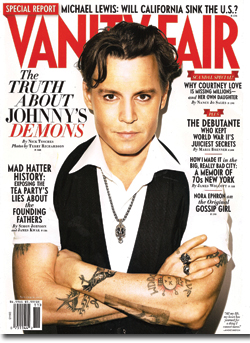 11. How To Wow Them on the Newsstands
Vanity Fair picks big stars and big stories and world class gossip presented in elegant ways. The magazine's covers always stand out, the main headline is usually the name of the cover subject. I've counted the words on VF covers for months at a time and the average has consistently been 70, which you might also consider the state of the art.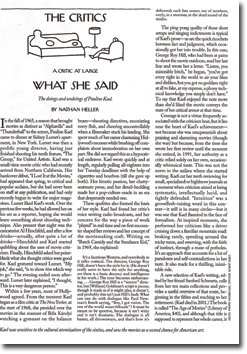 12. How to Keep Them Coming
The New Yorker, since 1925. Newsstand copies of the magazine get a flap with the headlines on it. The result is one and a half covers: a full-bleed cartoon plus all the best magazine writing in America clearly listed separately.