Startup Wants Publishers to Let Subscribers Boost Google Ranking for Them

Surf Canyon's plug-in allows for customizable search results.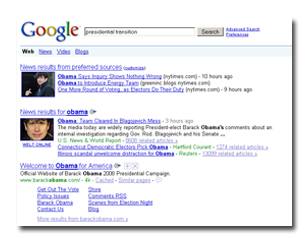 Surf Canyon, a free Web browser plug-in, has launched a new application to help publishers move up on the Google search rankings.
The software customizes search results for particular users' preferences. CEO Mark Cramer said that publishers could benefit from distributing Surf Canyon to their subscribers. By installing the plug-in, a subscriber searching Google, Yahoo! or MSN Live will receive customized results giving preference to that publication, he said.
The Oakland, California-based startup places a bull's-eye next to Web search results, and by clicking on the icon, other search results of interest appear. Unlike Google's "similar pages" option, the extension attempts to understand the intention of the user's search, not just base it on similar links, Cramer said. It also rearranges the search options on subsequent pages depending on the results you select.
"People spend millions of dollars on SEO, but our application can enable publishers to simply let subscribers do it for them," said Cramer.
By installing this plug-in in conjunction with subscribing to Health magazine through Health.com, Cramer said, a reader's search for nutrition, workout or health content would make Health's articles the first to appear on the results page.
While no publishers are currently using the new software, Cramer told FOLIO: that in his conversations with publishers, he has received some "nibbles." One hesitation that publishers have, he said, is promoting a technology that readers need to download. Cramer believes that readers are savvy enough to handle downloads, and that software that personalizes the web experience will play a "huge role" in the future.
 
As for revenue, Surf Canyon's model is still in-development, but will probably involve some kind of licensing, Cramer said. The startup raised a $600,000 seed round of financing in May.
Meet the Author
---