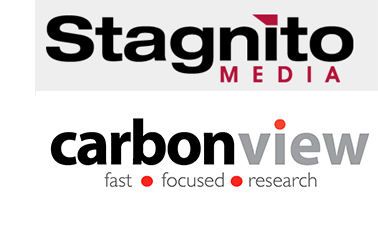 Since being acquired by Topspin LBO early last year, Stagnito Media has ramped up its own acquisition efforts. Its latest, announced today, is Carbonview Research, a provider of panel-based research for the consumer packaged good market.
The deal expands Stagnito's research capabilities for the grocery and convenience store retail markets and, importantly, extends the b-to-b media model to yet another level. "We're rounding out a proposition where we'll be far better able to go into the information, demographics and buying patterns of consumers and retailers than the conventional media company," says president and CEO Harry Stagnito.
With Carbonview now in the portfolio, Stagnito can expand its current editorially-based research into a full-fledged agency model, targeting new markets. "A lot of their business is with agencies, in addition to working with specific market segments we'd like to get more into," says Stagnito.  
The deal follows another done a little over a week ago when the company bought Tesoro Business Media, an event and digital media company serving similar markets.
Before that, Stagnito acquired three brands targeting the private label market from E.W. Williams Publications. That deal, done in October last year, provides Stagnito with an international growth plan. "Private Label International and Private Label China give us the foundation to grow internationally, which we did not have," Harry Stagnito said at the time of the deal.
Stagnito says there are a couple new launches on the way, and the company will continue to look for more acquisitions. "We'd be interested in something that's inside retail from a media perspective, but we're also interested in companies that can really measure demographics."
Stagnito is tapping into the broader data trend that's been driving media buys, suggesting that the b-to-b media model is about to evolve once more: "The model of a company that simply has events, some kind of digital program and ads is a tough road," he says.