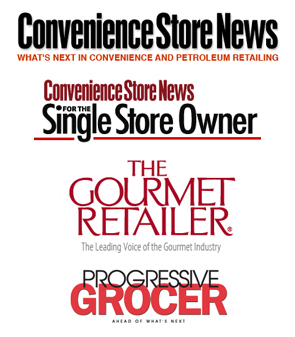 Stagnito Inc., the parent company of Stagnito Media, has acquired Nielsen Business Media's four food group magazines as well as their related Web sites and tradeshows. The deal includes Convenience Store News, Progressive Grocer, The Gourmet Retailer and Convenience Store News for the Single Store Owner.
"Acquiring these titles is a perfect fit for Stagnito since it's an industry we know well," president and CEO Harry Stagnito said in a phone interview with FOLIO:.  "These are properties that I attempted to acquire at different times over the years but was unable to. Under these circumstances, now turned out to be the right time."
Stagnito declined to comment on the financial terms of the deal.
Stagnito co-founded the Stagnito Publishing Company in 1990 with the launch of two food industry publications. The company was renamed Stagnito Communications in 1997 after it was sold to Medical World Communications and was sold again to Ascend Media in 2005. Stagnito left the company in 2007 when Ascend sold it to BNP Media.
Stagnito formed Stagnito Media in 2008 and later acquired ZweigWhite Information Services' media group, including CE News and Structural Engineer magazines, with backing from Chicago-based private equity firm Cardinal Growth.
Convenience Store News publishes 15 times annually and carries a 70,615 circulation while CSN Single Store Owner publishes six times with a circulation of 60,000. Progressive Grocer's frequency is 10 times a year and its total circulation is 35,282. The Gourmet Retailer, meanwhile, publishes nine times annually and carries a circulation of more than 21,000.
Stagnito said he plans to continue publishing all four titles in print and to maintain their operations in New York. In fact, he plans to increase frequency and circulation for both Progressive Grocer and The Gourmet Retailer. The company also expects to expand the four brands across digital platforms, virtual tradeshows and a custom media support division.
"Despite what people are saying about the demise of print, we believe print will grow. If we didn't then we wouldn't be making these acquisitions," said Stagnito.
Nielsen, on the other hand, is actively looking to exit the print trade magazine business. In December, the company sold its eight media/entertainment brands to e5 Global Media. It later sold Editor & Publisher and Kirkus Reviews after shuttering them. More recently, it sold its five travel group brands to Northstar Travel Media.
A Nielsen spokesperson did not immediately return a request for comment.