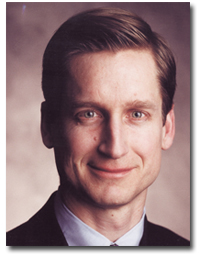 NEW YORK—Charging for content has been top of mind for many magazine publishers since before the beginning of the dramatic decline in print advertising dollars. On Wednesday, it was the heated topic of discussion during a late afternoon panel here at the Magazine Publishers of America's Innovation Summit.
Moderator Walter Isaacson, who serves as president and CEO of the Aspen Institute, kicked off the session by asking the panelists if charging consumers for content is "totally insane." "In the end, you have to have the guts to say 'my content is worth something,' and that I'm not going to give it away for free," Time Inc. executive vice president John Squires [pictured] said.
Other session panelists included former Huffington Post CEO Betsy Morgan, in-a-moon founder Matt Mankins and Daniel Stein, president of JDS Capital and chairman/CEO of eMusic.
Much of the discussion focused on reports that Time Inc. is organizing a consortium of other major magazine publishers in developing an e-reader by which to sell digital editions of their magazines. "Is it helpful if quality publishers think about how to protect their content? I think so," said Squires [pictured]. He indicated that Time Inc. has had "a lot of great discussions" on the topic but declined to offer any specifics about the consortium.
A formal announcement of the consortium—which is said to also include Hearst, Condé Nast and possibly Meredith Corp.—is expected to be made within several weeks.
"Forming a consortium is a good idea, a good first step but, at the end of the day, consumers will say what we need to be doing," said in-a-moon's Mankin.
In regard to e-readers and accessing digital copies via mobile, Squires called for consistency of the reading experience. "If someone were to create a set of standards to ensure a consistent reading experience, with a storefront where readers could buy the content, I think that would be a good experience," he said.
During the discussion, Isaacson, a former Time magazine editor, admitted that he reads magazine content online for free and isn't a subscriber. "My granddaughters friends say they don't care if newspapers and magazines go away because they get all of their news from Google News," he said.
"There is content that people will pay for," Morgan said. "We still don't know what that might be in the long term, in terms of commodity content or evergreen, long-form content, but we're obviously still in the early days of experimenting."
The two-day Innovation Summit is a scaled back iteration of the MPA's annual American Magazine Conference. About 430 magazine professionals were expected to attend.