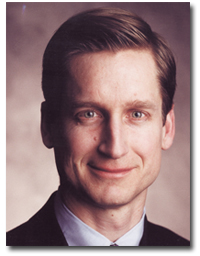 NEW YORK—It's very early days but the opportunity, and ways to realize that opportunity, with digital reading initiatives are becoming clearer, according to John Squires, managing director of Next Issue Media, the joint publishing venture between Time Inc. Hearst, Conde Nast, Meredith and News Corp., to create a digital content production service and storefront. Squires gave the keynote address to a packed house here this morning at the MPA's Magazines 24/7: The E-Reading Evolution event.
Next Issue Media is focused on four key areas: Open standards; storefront offerings for paid content; digital advertising platforms with measurement tools; and a robust publishing platform for multiple devices.
The consensus was that current devices are not optimized for magazines but there is excitement with the release of Apple's iPad just two weeks away. "Many of the devices today are not suitable for magazine content," Squires said. "The hardest part is the publishing platform—we need the printing press of the future. I'm excited about what's coming, especially with Apple and the iPad."
Squires says the three key features the industry needs to look for are a combination of mobility, color and touch screen ability. "Those are the machines interesting in terms of targeting," he added. "After all, the print magazine is the ultimate touch reading device."
The opportunities for publishers include:
■ Superior photography.
■ Video. "Video highlights can get us into TV or video in a controlled way that the Web didn't," said Squires.
■ Timely information updates. "We need to give the consumer more choices and maybe charge more for them."
■ Additional edit content and deeper ad content
■ Sharing capabilities
■ Bundled offers of print and digital. "That's the most important part," said Squires. "Consumers want both and publishers want consumers to have both. That's the transitional model."
Squires shared some preliminary results of a consumer test Next issue conducted that simulated the digital reading experience and asked consumers how they wanted content and what they would pay.
It's important for publishers to give readers a sense of the digital experience, said Squires. Before they saw the demo, just 22 percent said they wanted a digital reading experience. After the demo, that number increased to 39 percent. "People are not sure what the digital magazine experience is until you show them," said Squires.
Next Issue also asked consumers about renewal, and 53 percent said they would be willing to pay for a digital/print bundle, compared to 47 percent who would pay for print alone. "If we know how to bundle packages we have the opportunity to grow the entire market," said Squires. "This doesn't have to be the disintermediation that some people think it could be. We can sell additional access to consumers."
'We Need to Get Advertising Right'
Squires warned publishers that they need to work with their partners to create an enjoyable advertising experience. "We need to focus on getting advertising right," he said. "We need to be careful about giving readers the choice to view advertising. If we create an ad medium that's interruptive or has qualities we know aren't as attractive, we risk losing readers."
While metrics are essential, Squires said publishers shouldn't establish any one form too early. "A lot of parties want to measure this for us but we need to know what consumers are doing first."
Content, however, should be standardized immediately. "Most forms of content are not standardized and it's in the industry's interest to focus on this quickly regardless of devices," said Squires. "We need to think about the way files are created and ad formats that are consistent."
While Squires acknowledged that the early emphasis has been around more male-oriented magazines such as Sports Illustrated and GQ, more female readers will adopt digital devices as the price comes down. "We have enormous strength in our customer base," he said. "We need a way to say to consumers, 'Go buy a device and here's an attractive incentive to do it.'"