Spry Adds 200,000 in Circulation

Publisher hopes to increase circ again; will decide next month.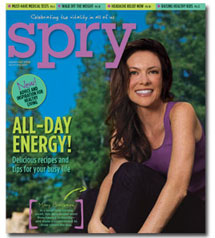 Billed as the largest health magazine launch of all time, Publishers Group of America's newspaper magazine Spry hit newsstands last week with a 9.2 million circulation—up 200,000 from 9 million projected pre-launch.
The PGA says it hopes to increase Spry's circ again, and will "decide in next month or so" on an increase, if any, for 2009 through 2010, president Dick Porter told FOLIO:. "We'll look at the budget and rate base, and which markets are interested in Spry," he said. "It will most likely depend on whether our ad sales can keep up with rate base growth."
Earlier this summer, the PGA—which publishes its flagship American Profile magazine—said it plans to raise circulation at sister newspaper insert magazine Relish from 12 million to 15 million, effective with its January 2009 issue. Relish launched in February 2006 as the largest ad-supported food magazine and has increased circ by three million each year.
PGA media contact Fred Pfaff says he expects to see a 20 to 30 percent overlap in the newspapers that carry both Spry and Relish. Right now, Spry is distributed in The Washington Times, The Florida Times Union, the New York Daily News, the San Jose Mercury News, and the Los Angeles Daily News.
Meet the Author
---