Time Inc.'s Sports Illustrated Play has revealed plans to launch a new digital, mobile, and social platform geared towards the youth sports community in early July.
The platform offering will be extended by the release of a mobile app focused on organizing sports events, tournaments, practices, and more, as well as connecting players, coaches, families, and fans. It will utilize scheduling and notification tools, including real-time posts, updates, live game scoring, and communication/chat capabilities for parents and team members.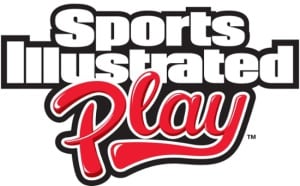 Youth sports administrators and coaches will also have access to a range of tools to help manage teams and organizations. These include online registration and payments, calendars and scheduling, professional website creation, and team and roster management.
The platform will also encourage user-generated content and stories, while promoting Sports Illustrated and Sports Illustrated Kids curated content.
"As our world goes through a massive digital transformation, the youth sports sector is still underserved by technology. SI Play is devoted to supporting the nearly 40 million US kids aged 5 to 18 who participate in youth sports. From participation to achievement, we are passionate about creating tools and technologies to engage, simplify, and celebrate this experience for every participant who touches the youth sports ecosystem," said SI Play CEO Jeff Karp in a statement.
In conjunction with the launch, SI Play has partnered with nine governing bodies across sports including baseball, lacrosse, soccer, football, basketball, hockey, and softball. Partners include Babe Ruth, Dixie Baseball and Softball, U.S. Lacrosse, and U.S.A. Volleyball, among others.
"SI Play has proven to be a very collaborative and supportive partner as they innovate their products and services to enhance the overall experience for US Lacrosse youth sports program. Our event managers, program leaders, and parents have benefitted greatly from these innovative tools such as Tourney Machine and iScore," Sara Coughlin Noon, managing director of membership and regional development at US Lacrosse, said in a press release.
SI Play launched in July 2015 with the acquisition of League Athletics, SportsSignup, and iScore. League Athletics and SportsSignup provide league and team management tools, while iScore is a scoring app, essentially a digital version of a baseball scorebook.
The launch of the new digital, mobile, and social platform comes in the wake of SI Play's acquisition of Tourney Machine, an app company that helps organizers schedule and run sports tournaments, in April of this year. The company will use the app's management and scheduling software to provide the aforementioned range of management and tournament services.