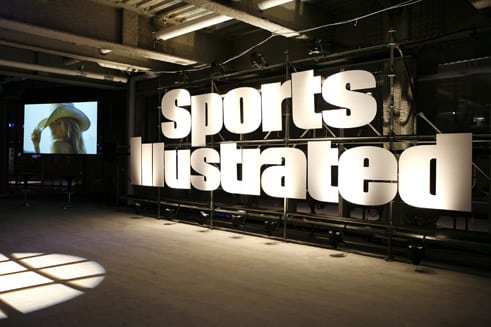 All six of Sports Illustrated's staff photographers were let go yesterday, according to a report from the National Press Photographers Association.
In a comment to the NPPA confirming the layoffs, Brad Smith, Sports Illustrated's director of photography, referred to "a decision made through the company to restructure various departments, including Sports Illustrated."
A spokesperson tells Folio: that while the six were laid off, Smith will continue on. He also downplayed Smith's reference to a broader restructuring, citing no knowledge of any specific plan.
But Time Inc. has been re-examining its organizational structure since its spinoff from Time Warner and there have been ongoing staffing adjustments, executive shuffles and plans for cross-brand resource sharing—like photography—ahead of its planned move to cheaper office space in lower Manhattan later this year.
Even so, the spokesperson says the photographers who were let go do not foreshadow a decrease in the use of photography at the brand.
"We're taking a re-imagined approach to our photography and coverage of sports through photography, which will ultimately see a broader and more expansive base of contributors across all Sports Illustrated platforms," he says. "There will be no sacrifice in quality or quantity of any sort."
Indeed, Smith emphasized to the NPPA that "Our commitment to photography hasn't changed. We're still going to cover games, we're going to shoot portraits, we're going to cover Olympics, we'll be at the Final Four, we will be at championships, we'll be there."
Update: Meanwhile, more cuts were concurrently initiated at the company, which included All You's publisher Suzanne Quint and editor Nina Wildorf. Other cuts included six from InStyle and one from People.