SPJ Rescinds Awards Over Alleged Plagiarism

Winning articles with Ocala magazine editor's byline pulled.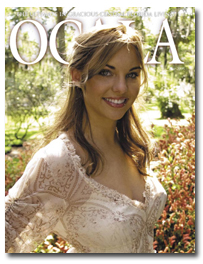 The Society of Professional Journalists has rescinded 10 awards it had given to a Florida magazine after its editor was fired for alleged plagiarism.
Heather Lee, the editor of Ocala magazine, was fired last week after being accused of plagiarizing from magazines and newspapers including the Wall Street Journal, O: The Oprah magazine and Entertainment Weekly.
According to a report in the Ocala, Florida Star Banner, there were at least 20 examples of plagiarism in stories and columns written by Ocala magazine editor Heather Lee, spanning a period of four years.
The board for SPJ's North Central Florida chapter voted unanimously to rescind the awards for articles that carried Lee's byline or "in which Lee played a significant role," according to the paper.
"SPJ and its members strive to serve the public with accurate, truthful and fair reporting. The awards program is intended to honor these ideals," said Ana-Klara Anderson, chapter president, in a statement. "Given the overwhelming evidence of frequent plagiarism, we had no choice but to rescind every award tainted by Ms. Lee's byline."
Meet the Author
---