Spin Magazine Reduces Frequency, Rate Base

Changes reflect further refinement of print and digital content roles.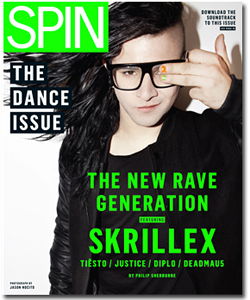 Reflective of the ongoing shuffle magazines go through to zero in on the right print-digital formula, music magazine SPIN is reportedly reducing its frequency from monthly to bimonthly starting with the March 2012 issue. In addition, it will be adjusting its rate base downward from 450,000 to 350,000.
Not all is contracting, however. The magazine is investing in heavier paper stock and a larger trim size—9.5 by 12 inches.
 The adjustments point to a refinement of the brand's print and digital strategies into the familiar formula of relegating quick-hit, newsier content to the website and longer form writing for print.
Issues will continue to pursue a theme approach. The October issue is the dance issue, September featured style, August was devoted to the 20th anniversary of the release of Nirvana's Nevermind album, and so on.
Meanwhile, the brand is investing in digital roll-outs, including its SPIN Play iPad app. In June, SPIN shuffled its editorial and publisher ranks in an effort to capitalize on its cross-platform efforts. Editor-in-chief Doug Brod and publisher Malcolm Campbell were let go and Jeff Rogers was hired into the new position of digital general manager.
Meet the Author
---