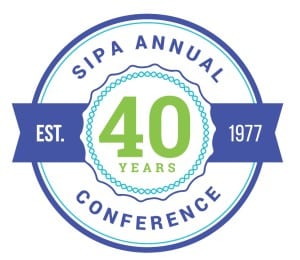 There was no panel discussion on Snapchat at the 40th annual SIPA Conference, "Pivoting For Profit," a three-day event catering to specialized information publishers in Washington, DC, earlier this week. But perhaps there should have been. At a "Birds-of-a-Feather" breakfast in which editors could talk freely about challenges they're currently facing, the nine individuals around the table all had one thing in common: a lack of in-depth understanding about Snapchat. Many of those present admitted to having teens in the house with accounts. But none had pressed their kids for a tutorial. Everyone in the room understood that Generation Z can't get enough of Snapchat, and that there are both video and disappearing photo components as well as silly filters. But there was a general question mark about why content providers and advertisers would invest in Snapchat over, say, Instagram or Facebook Live, both of which also have video capabilities.
The editors who came from across the U.S. and Europe to attend the conference were hungry for information on everything from how to shoot video on a shoestring budget to how to use data and audience behavior metrics to make editorial more relevant. Fortunately, both topics were addressed in the conference's Content track. (The other tracks—Events & Training, Owner/Operator, Sales and Marketing and Technologies—provided more than 35 sessions and workshops focused on business growth.)
During the video discussion, Linda Vassily, VP of marketing, at Cabot Investing Advice, made a compelling argument for producing more videos. According to her presentation, people view videos for an average of 6.9 minutes, and 80 percent of what people look at on the internet in 2019 will be video. She added that her company had had success producing weekly market updates and evergreen educational content, but was less successful with conference videos.
Vassily added that the company had recently started experimenting with gated videos, using Wistia, a video-hosting platform for businesses. Each time a user views a video, they are asked half way through to provide an email address in order to continue watching. This provides Cabot with valuable information that platforms such as YouTube do not.
For a panel on "Data and Analytics for Content Teams," Jonathan Ray, director of analytics for Access Intelligence, (min's parent company) emphasized the importance of measuring engagement of websites, emails and social media. "Nearly everything digital is measurable," he said, and he encouraged attendees to develop edit engagement dashboards in Google Analytics to monitor content demand and audience engagement. In doing so, editors can get a better handle on what topics are of most interest to readers as well as which types of articles are driving engagement. "Interpretation of data requires training and commitment," he warned attendees. But in the end, the effort's worth it since it provides a deeper level of understanding.
For me, one of the conference's greatest insights came during the opening panel, "Pivoting for Profit," for which Access Intelligence CEO, Donald Pazour, interviewed three CEOs about threats, opportunities and regrets. In response to Pazour's closing question about whether the company heads had any regrets, Brian Crotty, CEO and president of OPIS, an IHS company, responded, "I don't regret anything I've done. I only regret things I didn't do."
That phrase became a motto for those who carved out the time to attend this year's SIPA conference, buying themselves the opportunity to gain a deeper level of understanding in their particular areas, while also bouncing ideas off peers and hearing what's worked for other publishers in terms of fishing for lost dollars in new revenue streams.