Spanfeller Media to Launch Active Lifestyle Site

eKADIA will debut in early 2012, aims for 2 million monthly users by 2013.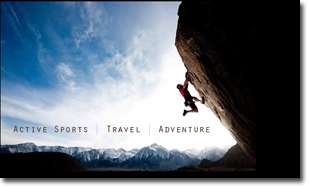 Spanfeller Media Group, owner of The Daily Meal, will launch its second vertical content site in the new year. Currently under the working title eKADIA, the active lifestyle site will be led by editorial director John Rasmus. The publishing vet is a former editor of Outside magazine; a founding editor of Men's Journal; and the founding editor-in-chief of National Geographic Adventure.
Spanfeller Media founder Jim Spanfeller hopes to replicate the success of its first vertical content channel with eKADIA. The Daily Meal launched in January 2011, and now attracts two million unique visitors a month.
eKADIA's business model will mirror that of its sister site. The Daily Meal has a full-time editorial staff of 20, with an additional 600 special contributors (from celebrity chefs to Ph.Ds in nutrition). Content partners include Nation Restaurant news; links to stories off-site are also featured on the site. Spanfeller expands on the syndication model, "We do more reprinting that linking out. It's not because of a pre-set formula; it's what's the best way for the end user."
The site features a consumer-generated section, where users share comments, views and other pertinent information. All of these tactics will be integrated into eKADIA's content strategy, and will be run by an editorial staff of similar scale.
Monetization strategies will also parallel its sister site, with advertising, e-commerce, events and lead generation contributing to revenue. "Like The Daily Meal, we're not planning on being aggressive on the advertising sales front," Spanfeller tells FOLIO:.
"There's a lot more focus on casual physical activity. Part of this is a new way of life for folks growing up, but part of that is people who have a few years on them and are looking to stay young," says Spanfeller. "Participation in marathons, the 3K, triathlons and bike rides are growing enormously. There's nothing in the digital space that covers the full pantheon of that process or those activities."
Plans for eKADIA promotion include search optimization, syndication and the social ecosystem. Spanfeller is also relying on "word of mouth and loyalty" to help eKADIA gain its target of two million monthly users by the end of 2012.
"There's arguably five main areas of the web: news, business finance, gossip, spectator sports and technology; you can argue for health as well. After that, it gets sparse very quickly," says Spanfeller. "Our goal is to fill [as many] niche verticals as we can get into."
Meet the Author
---