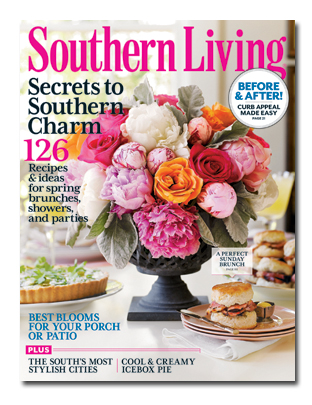 From Augusta to Austin, the south has its own distinct traditions and regional culture—both online and offline—which is why Time Inc.'s Southern Living magazine is partnering with The Southern Coterie, a southern-focused online social network.
The Southern Coterie, also known as The Southern C, was designed as an online destination to bring Southerners, and all those who love the south, together. Founders of the online community "envisioned it to be like one big front porch (or in this case, a virtual front porch!)" where users could congregate, converse, connect and celebrate the south.
To take advantage of the growing social platform, which was founded in 2011 and has about 1,500 members, Southern Living magazine will partner with TheSouthernC.com by sponsoring events and incorporating blog posts from the site's founders. Additionally, other content from The Southern Coterie will be shared with the Southern Living audience through its The Daily South blog.
The Southern Coterie will also be featuring blog posts from The Daily South, giveaways and other items. Both entities will share content and will cross-promote each other's content.
"Working with Southern Living, which has championed our South for generations, offers The Southern Coterie both a mentor and ally," founders Whitney Long and Cheri Leavy told SouthernLiving.com in a joint interview that announced the partnership. "We are excited to be collaborating with The Daily South and look forward to sharing content with one another via their blog and our online community. This partnership allows anyone who loves the South the opportunity to connect and join in the conversation."
Users of the social network can create profile pages, send messages and live chat, much like they can on Facebook. The platform also enables members to connect with others through forums and groups, post and search local events, read member blogs and post their own blogs, share recipes, create photo albums and upload videos, among other things.
Stay updated on the latest FOLIO: news, follow us on Facebook & Twitter!