SouthComm Finalizes Second Deal in Two Weeks

Custom publisher adds BusinessTN to its portfolio of publications.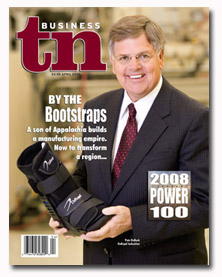 Tennessee-based custom publisher SouthComm Communications has announced its second acquisition in as many weeks. On Monday, the company announced its purchase of Decision Media Inc., parent company of business and political magazine BusinessTN.
Terms of the deal were not disclosed.
According to SouthComm CEO Chris Ferrell, the acquisition of BusinessTN is "another important step in realizing our vision of building a family of niche publications that produces quality products for distinct audiences. We intend to continue our strategic expansion as we move further into 2008."
BusinessTN was launched in 1993 as Business Nashville. It was relaunched with a statewide focus in January 2004.
Founded in 2007, SouthComm publishes the Nashville Post newspaper and SouthComm Publishing. Late last month, it acquired
Nashville's Music Row magazine.
Meet the Author
---