SourceMedia appointed two new c-level executives this week. Former chief marketing officer for the real estate development company Related Companies, Jeff Mancini, is taking on the role of chief strategy officer, and Christian Ward is joining SourceMedia as chief data officer from Yext, where he most recently served as the EVP of global data partnerships. In their new roles, each will be tasked with executing key aspects of SourceMedia's growth plan including the coordination of new products, business models and brands.
Mancini has over 20 years of experience as a marketing leader with a resume that includes developing R/GA's global innovation practice and helping to transform Interbrand into a digital thought leader. Ward also has over two decades of experience driving data innovation across financial service, digital marketing and media companies, including serving chief data officer at Infogroup and as global head of content innovation at Thomson Reuters.
"We are reimagining what the journey for our members will look like next year and into the future. This will require a new strategy to connect all of the exciting forms of content and live experiences we currently offer, and extend that into new categories," said Gemma Postlethwaite, CEO of SourceMedia, in a statement.
Mancini and Ward are former colleagues of Postlethwaite's, at S&P Global-owned PIRA Energy Group and Thomson Reuters, respectively. "I look forward to working with Jeff, Christian and the rest of our leadership team on bringing to life this strategy and the next phase of the SourceMedia business transformation," she said.
These hires come days after CMO Matt Yorke moved to Northstar Travel Group to take on the role of chief digital officer.
---
Here are the rest of this week's people on the move…
Andrew Pemberton was tapped as Pocket Outdoor Media's new CEO and will succeed Felix Magowan who is moving into the role of co-chairman. Pemberton most recently served as an executive at Panache Cyclewear, but from 2007 to 2009 he served as the publisher of VeloNews when it was owned by Competitor Group Inc., though it is now owned by Pocket Outdoor Media.
Pemberton also previously worked for Magowan as the interactive brand director for Magowan's company, Inside Communications. "It's become clear to me that our brands need someone who understands this new media ecosystem and what drives media success," said Magowan in a statement. "During his 10 years as COO at a successful cycling start-up, [Pemberton] experienced the pressures and challenges facing manufacturers to reach customers in new ways. He is the right person at the right time to lead our media brands."
Verizon Communications announced that Tim Armstrong is out as CEO of Oath, the parent company of brands like HuffPost and Yahoo, and K. Guru Gowrappan will succeed him. Armstrong, who had served as CEO of AOL prior to the company's acquisition by Verizon in 2015 and maintained that role after the merger, influenced the 2017 acquisition of Yahoo by Verizon, which were later combined into Oath. He has spent nearly a decade as CEO and his last day will be Oct. 1.  
Gowrappan is a former executive of Alibaba and has served as the COO of Oath since April. He will report to the CEO of Verizon Hans Vestberg, and Armstrong will stay on as an adviser through the end of the year.
Playboy Enterprises, Inc. tapped Julie Uhrman for its newly created position of president of media. She will be tasked with oversight of the company's media offerings across all of its verticals as well as building the brand's subscriber base in order to extend its global reach. She will also be responsible for leveraging Playboy's content to strengthen the company's product offerings across its channels and platforms.
Uhrman joins Playboy from Lionsgate, where she most recently served as EVP & general manager of over-the-top ventures. There, she was responsible for overseeing the company's multiple streaming franchises and also launched new services while growing the company's digital distribution footprint globally.
"With her entrepreneurial mindset and broad experience across digital product, Julie will be a strong asset as we develop opportunities across Over-The-Top platforms, gaming, VR/AR, and digital products around the world," said Ben Kohn, CEO Playboy Enterprises, Inc., in a statement.
Erica Smith was tapped as beauty writer for the Cut, where she will be responsible for working alongside the brand's beauty director Kathleen Hou to expand beauty coverage, including writing about trends, product recommendations and celebrity collaborations. Smith started at the Cut in July as a contributor and before that served as managing editor at Man Repeller.
The Cut president and editor-in-chief Stella Bugbee said in a statement, "Erica brings a fresh voice to the Cut's real-talk beauty coverage," which will help in the brand in its mission to continue "to cover beauty from the perspective of how real women live and use beauty."
Koa Beck is stepping down from her role as editor-in-chief of Jezebel and deputy editor Julianne Escobedo Shepherd announced that she will succeed Beck, becoming the fifth EIC in the brand's 11-year history. Prior to joining Jezebel as its culture editor in 2014, Shepherd served as the executive editor of The Fader from 2008 to 2010.
According to a report from the New York Post, Susie Banikarim, editorial director of Gizmodo Media Group, Jezebel's parent company, said in a memo to her staff that Beck is leaving the brand in order to finish her book. Beck's last day is Sept. 28.
Founder and CEO of Bustle Digital Group, Bryan Goldberg, announced in a staff memo, shared by Variety, that the company will relaunch Gawker "in the first half of 2019," after the domain, social media accounts and archive were acquired by Goldberg for $1.35 million at auction this summer.
In the memo, Goldberg says that Amanda Hale was hired as the site's publisher and will use her recent experience launching and building The Outline to help to relaunch Gawker.
"She is the right person for this important job," said Goldberg. "Gawker will be completely distinct from our other properties and sit within a separate corporate subsidiary. That said, it will have access to our shared resources, technology, and business platform."
Dana Wollman was promoted from executive editor to editor-in-chief of Engadget this week. She joined Engadget over seven years ago as a reporter, and in her new role, Wollman will work to continue expanding the brand in producing both short- and long-form video and in general engagement growth.
"I'm taking over at a busy time," Wollman wrote in her editor's letter. "We have some things in the works that I'm excited to share with you guys. Don't worry, though…Our mission remains the same: to explore the ways technology is transforming everyday life."
Former Haymarket Media director of digital analytics David Johnson was tapped by Forbes as its new VP of business intelligence. In this new role, Johnson will focus on establishing the best practices within all facets of Forbes Media in order to elevate analytics and reporting company-wide. He will report directly to Forbes CRO Mark Howard.
Jacob Weisberg, chairman of Slate, announced that he's leaving the brand after more than two decades with the company. He said in a tweet that his next pursuit will be launching a podcasting audio company with author Malcolm Gladwell.
Khalil Garriott joined James Madison University on Aug. 30 as its director of branded content and executive editor of Madison magazine (digital and print). Most recently, he held the role of managing editor at Red Bull Media House.
Parker Molloy is joining Media Matters as its editor-at-large. Most recently, she was a senior staff writer at Upworthy.
Business Insider senior editor Josh Barro announced that he's leaving the brand to pursue "an exciting next step that will be announced in the coming days."
Current Detroit bureau chief for Forbes, Joann Muller, is joining Axios to write its Autonomous Vehicles Newsletter. She begins her new role on Oct. 1.
Former Vanity Fair communications manager, Olivia Aylmer, is joining The Wing as a New York events curator starting later this month.
Following last week's appointment of Sarah Hofstetter to president of comScore, the company announced three further executive hires. Ajay Sravanapudi is taking on the role of SVP of technology architecture and engineering, Kumar Rao will serve as the VP of analytics, and Sumit Shukla was tapped as the new VP of strategic partnerships.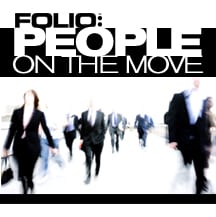 Most recently, Sravanapudi served as Videology's chief technology officer where he was responsible for leading technology, product and global support. In his new role, Sravanapudi will work to streamline the company's product stacks to enable and accelerate true cross-platform measurement.
Rao joins comScore from the Broadcast Audience Research Council where he was the chief of measurement science, and he will focus on leading a team of data scientists to develop new analytical methodologies and solutions in his new position.
Finally, Shukla was most recently the VP of strategic partnerships & corporate development at Neustar and he will be tasked with leading the company's strategic partnerships team in forging relationships and strategic plans with major digital platforms.
Meredith Corp. has named Scott Macon as president of Synapse Group. Starting on Sept. 17, Macon will take over for Sebastien Bilodeau, who is leaving the company to accept another opportunity. Macon is currently the president of marketing research company Bizrate Insights, which was acquired by Synapse in 2016. He will continue to serve in that capacity in addition to taking on the responsibilities of his new role.
SVP of diversity & inclusion at Weber Shandwick, Judith Harrison, was appointed as the 2018-19 president of the New York Women in Communications organization. Harrison began this role on Sept. 1 and will work to increase diversity and inclusion for the organization, while also working with the board of directors to reach all segments of the marketing communications business.