SourceMedia Announces New "Digital-Centric" Approach

Centralizes digital operation, creates 11 new positions.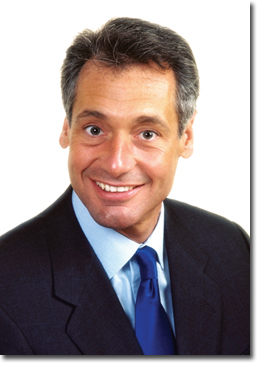 SourceMedia is implementing a digital-centric strategy that includes adding 11 new digitally-based positions over the next two years.
Doug Manoni, CEO of SourceMedia, says that since he joined the company 18 months ago, he made it a top priority to "seek out dynamic market segments with strong information requirements, and be less reliant on advertising revenues." 
SourceMedia's board consented to a multi-million dollar investment in operating and capital to further the digital push.
Part of this investment is the creation of 11 new positions within the company, including executive vice president of digital strategy, which is currently being held by Sal Fuentes, CEO of Decision Counsel, until an official hire is named. SourceMedia worked extensively with Decision Counsel, a digital strategy and marketing firm, in a review of current operations to formulate a new digital strategy.
Other newly created positions include social media professionals, audience development experts, digital product managers as well as digital marketing positions.
This new staff is set to oversee the companies' websites, e-newsletters, mobile and tablet apps, virtual events and lead generation products. Manoni says, "To be a successful b-to-b media company in the next decade, we're going to have to expand our digital capabilities, not just around advertising, but around lead generation and social media as well."
Additional digital moves include the release of apps for American Banker on iPad and Android tablets, which will be available for paid subscribers and customers with trial subscriptions.
Manoni says he believes existing print products will not be affected by this digital push, as many SourceMedia users rely on print for information (Source folded Investment Dealer's Digest in May). 
SourceMedia chose to outsource assembly and fulfillment operations for many of its newsletters, while the editorial content production remains in-house.
As subscriptions represented 30 percent of revenue last year, new tools and reports will be introduced within content to better serve markets, as well as an integrated job-searching tool. SourceMedia also launched 20 conferences last year, which gained $2 million in revenue.
The company is also heavily investing in training staff, on both the editorial and sales sides. This includes quarterly dialogues and best practice sessions in-house.
In addition to continue to grow business organically, Manoni says that SourceMedia is looking into business acquisitions as well as partnerships to enrich business; the company bought Insurance Broadcasting in February of this year.
"I want SourceMedia to be implementing best practices in areas like ad serving, web analytics, database marketing and virtual events; as we do these things for ourselves, we'll be able to sell them to our marketing customers as well," says Manoni.
Meet the Author
---