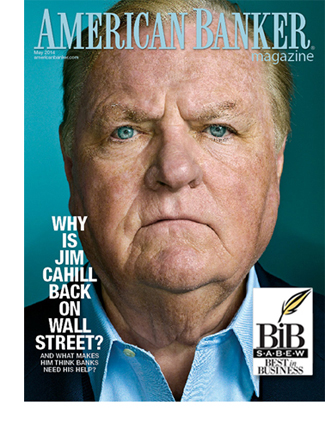 After an initial exploration of a sale two years ago, Investcorp has sold SourceMedia, a b2b publisher serving the financial and healthcare markets.
Observer Capital is the buyer and it's the first deal for the private equity firm since it was formed last year by Joseph Meyer, the CEO of Observer Media, which owns New York Observer.
Terms of the deal were not released. However, when Investcorp put SourceMedia on the block in 2012, sources pegged a potential sale price at $60 million—a price that one source with knowledge of the deal says is a reasonable estimate.
The current management team, lead by CEO Doug Manoni, will remain in place.
Manoni says Investcorp had pulled SourceMedia off the market by the end of 2012, unable to find the right buyer. "We explored a sale in 2012 and didn't draw the value we wanted and then stepped away from the process," he tells FOLIO:.
It wasn't until a few months ago when a mutual friend introduced Manoni to Joseph Meyer that the sales process was restarted, Manoni explains.
Investcorp bought SourceMedia, then named Thomson Media, from Thomson Corporation in 2004 for $350 million, later splitting off and selling the Accuity Holdings data division to Reed Elsevier for $530 million in 2011.
SourceMedia, which publishes the American Banker, The Bond Buyer and Accounting Today brands, has, like many b2b media companies, been shifting to a broader digital strategy.
"We believe the b-to-b market is poised for growth, particularly with the application of new digital technologies—and we see SourceMedia as an ideal platform from which to pursue that growth," says Meyer in a statement.
Manoni adds that digital is now the largest single revenue stream for SourceMedia, which over the last several years has also been developing its lead-gen, performance marketing and event businesses as well. "Over the last four years we've created a lot of positive momentum, radically changing the composition of our revenues and we've increased our profitability quite handsomely," he says.