SourceMedia Transitions Controlled Circ Mag to Paid Online Service

How Cards & Payments became part of a digital product with 30 percent margins.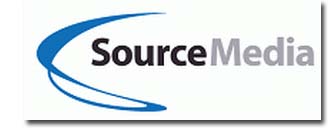 Publishers on both the consumer and b-to-b sides are determining new roles for their print magazines: lead product, marketing piece, paid premium, etc. Financial publisher SourceMedia has transitioned one of its controlled circulation magazines into a new paid online service.
Source combined three existing products-the controlled circulation print magazine Cards & Payments, a paid e-newsletter called CardLine and a database called PaymentsSource into a new subscription product with the PaymentsSource brand. 
"The change was driven by both the nature of our customers and the nature of our existing products," says CEO Doug Manoni. "On the customer end, payments professionals are analytical in orientation and very comfortable with online services. Against this background, a shift to online was almost a no-brainer."
Source created a consolidated Web domain at the PaymentsSource URL. The paid-access site houses all SourceMedia cards and payments content, including news and analysis, as well as the PaymentsSource database. Source also repositioned the paid circulation newsletter CardLine as a sub-brand of PaymentsSource.
No lay-offs were associated with the move and existing magazine personnel were re-assigned within the online product, according to Manoni. "We increased the quantity of relevant content we provide in the cards/payments arena significantly, by leveraging our consolidated banking newsroom and by shifting the focus of the payments editorial team from magazine-style content/production to Web-style content: i.e., more relevant news updates; short analytical articles; articles that draw upon the database product; etc," he adds.
Visitors to the Web site are invited to register for free trials and newsletters, and then converted to paid premium status. PaymentsSource is marketed with a list price of $1,999 and an introductory price of $995.
A 30 Percent+ Margin
The controlled circulation of Cards & Payments was 24,000. The current number of paid subscribers to the online service is more than 4,000.
Subscription revenues are recorded on an accrual basis and the revenue is amortized over the term of the subscription. The annual revenue run rate for PaymentsSource currently approximates $4 million with a margin exceeding 30 percent, according to Manoni.
"Since advertising revenues fell over the past three years, the operating margin of the franchise has improved because we're replacing advertising revenues with a subscription-based product, and we've eliminated the costs associated with printing, paper and postage," he says.
Meet the Author
---