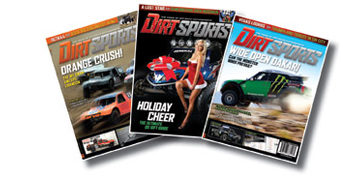 Source Interlink Media's enthusiast sports group, GrindMedia, bought Dirt Sports and Off-Road Industry magazines from Ryan Communications Group this week.
The deal sets up a new Dirt Sports group within Grind for Source, which also includes existing titles Dirt Rider, ATV Rider, Endurocross and Motocross.com. Ryan Communications founder Jim Ryan will head up the new group.
The deal is the second one for GrindMedia, which bought Baseball America last December.
The GrindMedia group is Source's gen-y, young male consumer group, which, says the company, reaches a monthly audience of 20,000,000 along with other brands such as Skateboarder, Bike, Powder and Slam.
The latter recently extended its model into Football with the release of TD and TDdaily.com.