Source Interlink Sues Publishers, Wholesalers Over 'Conspiracy'

Suit seeks to halt alleged plot to run embattled wholesaler out of business.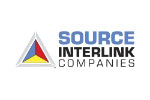 UPDATE: Court Grants Source Interlink Temporary Restraining Order
Three weeks after threatening publishers with a 7-cents-per-copy
price hike, magazine publisher and wholesaler Source Interlink
filed a lawsuit on Monday claiming rival wholesalers, as well as publishers, are
attempting to force the company out of business.
The suit, filed in New York federal court, seeks emergency court
intervention to prohibit the defendants—including publishers Time Inc.
and Hachette—from monopolizing the U.S. magazine wholesaler market, a
Reuters news report said. In the suit, Source alleges that the
defendants "conspired" to force the company to sell its distribution
business at a steep discount to rivals Hudson News and News Group.
A Source Interlink spokesperson could not be immediately reached for comment.
Source, along with fellow wholesaler Anderson News, announced 7-cents-per-copy price hikes in January. Publishers
largely balked at the surcharge and refused to pay, upset at the
wholesalers' sudden and "unilateral" decision to boost costs.
Last week, in a wide-ranging interview with FOLIO:, Source president
and COO Jim Gillis said the country's biggest publishers, along with
national distributors Curtis and Time Warner Retail, are shutting
Source and Anderson out of the magazine supply chain in a bid to wrest
pricing control away from retailers.
"This is about American Media and Curtis and Bauer and Time Warner
trying to control retailer pricing by eliminating magazine wholesalers
so they don't have so many they've got to do business with," he said.
On Saturday, Anderson CEO Charlie Anderson announced the company was
suspending "normal business activity" but would "continue to hold
discussions with publishers and retailers, trying to develop a viable
model that allows it to remain in business."
Other defendants named in Source's complaint include American Media Inc., Bauer Publishing, Curtis
Circulation, Distribution Services Inc., Kable Distribution Services,
and Time Warner Retail.
When contacted by FOLIO:, representatives from Bauer and Hachette declined to comment. A Time Inc. spokesperson could not be reached for comment.
Meet the Author
---