Source Settles with Hachette, Curtis, Kable

Bauer is last defendant remaining in wholesaler's antitrust lawsuit.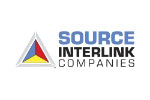 Source Interlink has announced agreements with Hachette, Curtis Circulation and Kable Distribution, effectively ending its lawsuit against the companies.
In February, Source filed a lawsuit alleging that several defendants—including magazine publishers, wholesalers and distributors—"conspired" to force the company to sell its distribution business at a steep discount to rivals Hudson News and News Group. Source was awarded a temporary restraining order prohibiting the defendants from denying shipments to its magazine distribution business.
Source has come to similar agreements with Time Inc., Time Warner Retail, News Group, Hudson News, American Media Inc. and its distribution unit Distribution Services Inc.
"I am happy to make this announcement because it means that, when considered in light of other recent agreements, we have resolved our differences with virtually all our magazine suppliers," Source CEO Greg Mays said in a statement.
Bauer remains the only defendant not to strike a deal with Source.
Last month, fellow wholesaler Anderson News, which went out of business in February, filed its own antitrust lawsuit against many of the same publishers and distributors.
"It is fully our intention to create a bond with our publishers and national distributors that is as strong as the relationship we have with our retail partners," Mays said.
Meet the Author
---