Source Interlink Profits Down 640 Percent

Company laid off 300 full-time staffers in third quarter.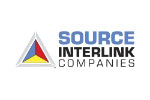 Distributor and magazine publisher Source Interlink Wednesday reported an operating loss of $243 million through the first nine months of fiscal 2009, down more than 640 percent from an income of $44.9 million during the same period last year. For the fiscal third quarter, the company reported an operating loss of $6.5 million, down 122 percent from an income of $29.5 million last year.
Through the first nine months, Source's media group reported a loss of $234.5 million, down 1,607 percent from the same period last year. The periodicals fulfillment portion of Source's distribution group reported a $900,000 net loss, down 103.8 percent. Income in the DVD/CD portion of its business was down 52.8 percent to $29.6 million.
Year-to-date, EBITDA was $133.1 million, up from $82.4 million during the same period last year. The company carries $1.4 billion in debt.
During a conference call, recently-appointed CEO Greg Mays said Source needs to better streamline its operations—especially back office functions like accounting, IT and general administrative—following the company's acquisitions over the last several years, including the 2007 acquisition of Primedia's Enthusiast Media in a stock purchase of approximately $1.2 billion. "While the company might have realized most of the model synergies, in my view the real management and cost structure integration has not occurred," Mays said. "There's a real opportunity for us to become much more administratively effective and operationally stronger while lowering costs."
Source saved approximately $11 million by eliminating about 300 full-time and 100 part-time employees, or about 8 percent of the company's overall workforce, CFO Marc Fierman said during the call. The company expects to realize about $27 million in savings due to the layoffs in fiscal 2010, he said.
Other cost cutting initiatives included integrating its distribution and sales operations (for which it incurred $23.9 million in expenses) and consolidated eight magazines into other titles, bringing the number of Source magazines to 69.
Mays and Fierman also noted that Source, through its subsidiary distributor Alliance Entertainment, is owed money by Circuit City—reportedly almost $16 million—which filed for Chapter 11 bankruptcy last month.
As of market close Wednesday, Source's stock was trading at $0.1895, up from its 52-week low of $0.13 earlier this month. In August 2007, when Source acquired the Primedia Enthusiast Group, its stock was upwards of $4 per share. A year earlier, it was well above $10 per share.
Meet the Author
---