Source Interlink Positions Itself as "Full Service Creative Agency" With Acquisition

Publisher buys Mind Over Eye, a digital marketing and visual effects studio.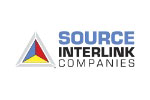 Source Interlink Media (SIM) has acquired Mind Over Eye, a digital marketing and visual effects studio in Santa Monica, California.
With this acquisition, Source Interlink will now market itself as a full-service creative agency, according to a news statement, as the company pulls together its existing resources under one umbrella.
SIM is aiming to grow its publishing and creative service business for large brand advertisers and print publishers with this acquisition, as Mind Over Eye has capability to create content for television, the Web, mobile and feature film platforms.
Other SIM acquisitions include Primedia's Enthusiast Media Group, bought in a stock purchase for $1.2 billion in cash in 2007.
After filing for Chapter 11, SIM emerged from bankruptcy in 2009. The company then sold its Alliance Entertainment sector, a wholesale distributor of CDs, DVDs and games, to M & A firm Platinum Equity and the Gores Group in September 2010.
Source Interlink is just one of the publishers jumping into the marketing services game. In March, Penton Media purchased EyeTraffic Media, an online marketing firm.
Kim Paulsen, senior VP of marketing services with Penton, says of the purchase, "Our mission is to help [clients] from start to finish, from product concept to sale, not just focusing on helping them brand and create leads. We want to be part of the entire chain of events, not just coming in at the middle."
Meet the Author
---