Source Interlink Expands Into Women's Market With New Magazine

Harmony launching as a newsstand-only lifestyle title.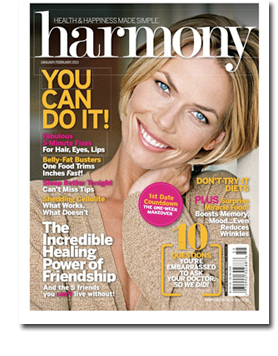 Source Interlink Companies' publishing group, Source Interlink Media, has expanded its reach into the women's market with the launch of a new title called Harmony. The magazine, which will feature content on balancing work, life and health for women, is currently planned as a newsstand-only special edition.
In addition to its media distribution group, Source publishes about 70 magazines, all of which it purchased from Primedia in the heady M&A days of 2007 for $1.2 billion. Most of the titles are in the automobile, motorcycle, marine and home technology verticals. Harmony marks Source's first solid entry into the women's health and lifestyle market.
Lynn Leahey, Harmony's editorial director, describes the magazine as more of a one-off, but if sales spike then the title could transition into a longer-term strategy. "We're optimistic. If it works as well as we hope then you will definitely see more," she says.
The magazine straddles health, fitness, beauty, family and food coverage. It's a crowded market, but Leahey says it offers a different point of entry, collecting content on all those topics in one title.
Source is distributing 200,000 copies into U.S. and Canadian retailers for a 3-month period until the end of March. Distribution will include Wal-Mart, Barnes & Noble, drug store chains and grocery stores such as Kroger, Safeway and A&P. Cover price is $4.99 in the U.S. and $5.99 in Canada.
Source took a similar newsstand-heavy focus with a spring 2010 launch, Bound by ink, an enthusiast title that chronicles the impact of art on tattoo culture. That title, however, has a close tie-in with Source's stable of automotive and motorcycle brands.
Meet the Authors
---