Source Interlink Expands Action Sports Group with Online Acquisition

Publisher buys the Grind Networks.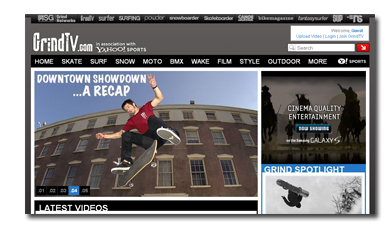 Source Interlink Media has announced its acquisition of the Grind Networks, a portfolio of digital action sports properties including GrindTV.com, Newschoolers.com, Motocross.com, Ridemonkey.com, Snowboarder.com, Skateboard.com and others. The sites will be added to Source's Action Sports Group, which publishes magazines like Surfer, Skateboarder and Powder.
Former Grind Networks CEO Erik Hawkins will continue to oversee the new group's digital sales and marketing at Source. President/COO Greg Morrow will direct its technical and digital product development.
John Bode, Source Interlink Media's senior vice president of finance and corporate strategy, tells FOLIO: Source sees the acquisition as an opportunity to leverage Grind Networks' digital scale and distribution relationships with Source's content to further grow the Action Sports Group audience. Source says the new Action Sports Group will reach more than 10 million readers monthly.
Bode declined to comment on the financial terms of the deal but says, "anytime you have the opportunity to become the leading digital media company in a publishing vertical like action sports and can combine that with strong advertising relationships with both endemic advertisers in that space as well as the OEMs who target that space, you have a unique opportunity to monetize that traffic at attractive CPMs."
Meet the Author
---