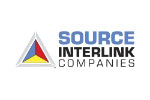 Source Interlink said late Friday that a bankruptcy court had approved its reorganization plan, allowing the company to emerge from Chapter 11 as early as June.
"The restructuring materially reduces Source's interest expense and debt levels, and substantially improves the company's free cash flow allowing Source to capitalize on several operational opportunities to further improve and grow its business," the company said in a statement.
Source's reorganization plan faced a handful of obstacles prior to its confirmation. An ad hoc group of stockholders recently filed a motion requesting a 45-day delay of the plan's confirmation and to form an official committee of equity holders. The Internal Revenue Service filed an objection to Source's plan, claiming it owes more than $10 million in unpaid taxes.
A number of other creditors—including a landlord and eVox Productions, an automotive media company—also filed objections.
It was not immediately clear how Source's plan was amended, if at all, to appease those creditors that objected. A Source spokesperson did not return requests for comment.
The court's confirmation comes just 31 days after Source filed for bankruptcy protection—saying it reached an agreement with its lenders to "eliminate approximately $1 billion dollars of existing debt" and privatize the company. Source's lenders agreed to funnel $100 million in additional liquidity into the company. Source, in turn, agreed to pay "all of its vendors in full and on time."
Source said the company's current management will remain in place and it will select a board of directors after the legal process is finalized.