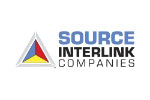 Source Interlink sent a letter to its retailer partners today explaining how the distributor is reacting to the current chaos in the magazine newsstand channel.
(If you haven't been following this saga, read these stories here, here, here and here.)
It's pretty strong stuff. Claims of an "unprovoked assault" and competitive lockouts. It's damage control, to be sure. There are a number of reports attempting to shed light on an extremely contentious and emotional distribution market that's been tough to pin down. Indeed, trying to describe what's going on is like trying to hit a moving target. Tempers are through the roof and the finger-pointing is severe.
Here's the letter in full:
Source Interlink is still in the Magazine Distribution Business
I am writing to you to explain why you may have experienced some interruptions in your magazine shipments. This has been caused by an unprecedented and unprovoked assault on this channel by certain publishers and a national distributor. They are trying to lock out competition (Source) in the magazine distribution chain to the retailer's detriment.
To accomplish this scheme, this group has spread false rumors about Source and attempted to undermine us in the community. Just to clarify, Source has ample and readily available liquidity, in excess of $200 million, and is current in its obligations to all its customers. We are part of a large and vibrant company that includes DVD and CD distribution and more than 75 magazine publications and 90 related web sites. We have solid backing and support from our investment partner, The Yucaipa Companies. Most importantly we are enjoying solid support from the retail sector and many publishers who have the best interests of the industry at heart.
Over the past 5 years, Source has invested millions of dollars in distribution equipment, distribution centers, technology, logistics and software; expanded its service footprint; and worked long and hard to become the most efficient and lowest cost magazine distributor. Unfortunately, while we were in the middle of pursuing good –faith negotiations to secure necessary financial adjustments to outdated distribution agreements those publishers colluded with two large and less efficient distributors to take over Source routes and customers. They characterized this as a dispute over "7 cents", but they really used that as a cover to roll out their scheme. The 7 cent increase was rescinded within days and no price increases are now proposed.
What this is really about is an attempt to eliminate competition in the magazine distribution chain that is primarily directed at you. Their goals are simple. By locking up all distribution with two distributors beholden to them, they will be able to:
Control your margins – they effectively dictate retail price and with this will also dictate your cost structure.
Reduce service to you – they have no incentive to provide more labor to your store. If you want it, you will have to pay for it.
Eliminate important programs you may want, such as scan based trading
In short they want to control the entire channel and effectively eliminate any control you have. Your margins will be reduced with higher fees.
Hopefully knowing the facts will make it clear that this group is attempting to limit supply options no matter how much disruption is caused in the retail community, as evidenced by the fact they have no viable plan to make this product available in Source's distribution area.
You should also know that we are going to fight to keep and grow our current magazine distribution business. We will shortly be filing a major anti-trust lawsuit and seeking a restraining order so we can continue to properly service your stores.
With your continued support we will have our business channel operating at normal efficiency within a short period of time.
Sincerely,
Greg Mays
Chairman & CEO