Gawker Media's Jalopnik reports that Source Interlink has folded its enthusiast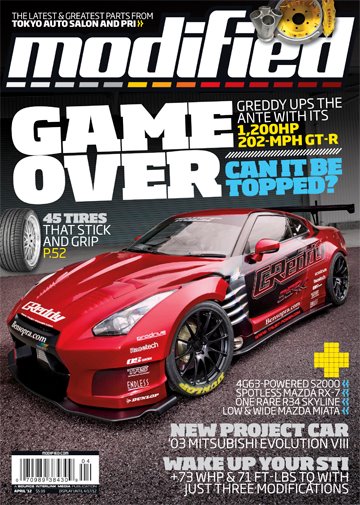 automotive title, Modified. It is also rumored that as many as 100 employees from multiple titles have been laid off.
FOLIO: has reached out to Source Interlink but the company has not issued a response.
Automotive magazines have been amongst the hardest hit in the ad page recession, according to min's Boxscores. Take for example Crain Communications', Autoweek, which suffered an 18 percent ad page revenue decline last year. While Source Interlink's top titles within that category had mixed results.
Motor Trend was up in ad pages in 2013 versus 2012 by just under 10 percent. But Hot Rod's were down by nearly 15 percent in the same period.
Modified magazine is for a very niche group of auto enthusiasts. It's content is centered on high-end vehicle modifications, and Jalopnik suggests that market has a rapidly shrinking ad base, which is forcing Source Interlink to consolidate its Tuner Group.
Still, at this time its website and its social properties are live and updated.
There is no confirmation on layoffs, however Jalapnik reports that Modified's editor, Peter Tarach, plus dozens others from various brands have been laid off. It's also important to note that commenters on the site are confirming Jalopnik's story and some are disclosing names and titles.
FOLIO: will continue to follow this story as it develops.