Source Home Entertainment Bankruptcy is All Kinds of Ugly

Huge debts, massive layoffs, possible shortages and lawsuits all tied in.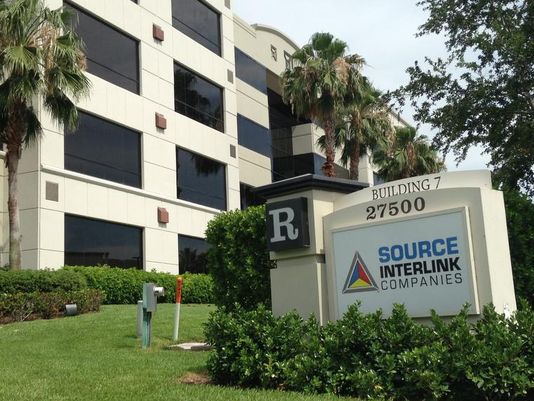 It's been a difficult year for Source Home Entertainment, to say the least. This week, the parent company of Source Interlink Distribution filed for Chapter 11 bankruptcy protection, revealing startling debts. This, of course, is just the latest jarring report surrounding the company recently and only 5 years after its last bankruptcy filing.
On May 28, Source Interlink Distribution was dealt a punishing blow when Time Inc. severed its distribution ties. The final straw for Time Inc. was $7M in uncollectible receivables that the company had to record as bad debt in its second quarter of 2014, this just days before the company was spinning off on its own. The next day Source Interlink Distribution shut down, and as a result more than 5,000 layoffs occurred around the country. However, the court filing shows, its debt to Time Inc. only scratches the surface, as other massive debts weighed heavy on its parent company.
According to the document, Source Home Entertainment had $205M in listed assets versus $290M in debt at the close of Q1 2014. The bankruptcy petition breaks down the debt more and shows that its largest unsecured creditors are Time Inc./Warner Retail Sales who is owed $53.5M, Curtis Circulation is owed $49.1M and another $32.8M to Comag Marketing Group.
Source Interlink Distribution still reportedly has 166 full-time employees, with 87 of them fostering the imminent stoppage of operations and manufacturing.
The absence of Source Interlink Distribution could create uncertain impacts for consumer magazines. In the 1990s there were over 400 wholesale distributors around the country, now it's down to two–Hudson News and TNG. With Source Interlink Distribution out, there is a newsstand hole of 32,500 (30 percent of the market share) retail locations. Both remaining wholesalers are reportedly looking to fill that demand, but some reports speculate there could be a shortage on some newsstand titles until the problem is resolved.
Source Home Entertainment is planning to auction off its reportedly profitable retail display division, Source Manufacturing. Collectively, Source Home Entertainment generated $600M in revenue in its last fiscal year.
Last October, Source Interlink Companies split its media group from the distribution business; making them two separate entities, eventually with two separate CEOs. The media side was a network of enthusiast titles, with subsidiary companies beneath it like Grind Media. However, that group rebranded as TEN: The Enthusiast Network when the distribution closure was announced.
The company said that its new name better defined its mission, but more than likely it was also looking to detach itself from the "Source" stigma.
Source Interlink Media had some troubles of its own this year before rebranding. Not only did the company shutter 12 titles and lay off 100 employees when it reintroduced itself as TEN, but the company started the year in a similar fashion. It closed Modified in February, and reportedly trimmed as many as 100 staffers.
A class action lawsuit has also been filed against the parent company. The suit alleges that the company failed to pay the plaintiffs wages, salary, commissions, bonuses, accrued holiday pay and accrued vacation for 60 working days following termination–a violation of the WARN Act.
It was also revealed that Source Home Entertainment made bad on some local municipal arrangements. The company was promised $1M in tax incentives in exchange for a job creation program, where it's headquartered in Bonita Springs, Fla. Also, the Lee Country Florida government is looking to get back $250,000 in incentives it gave the company to expand.
Meet the Author
---