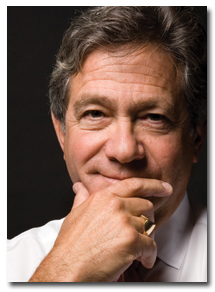 CHICAGO—"Content is not free."
That was Source Media CEO Jim Malkin's message during the opening keynote here at the FOLIO: Growth Summit Tuesday.
Malkin, who led a radical restructuring of Source's content-creation business in 2008, was talking not only about the growing debate over paid content online, but about the people that produce that content, too—specifically, editors.
"They like to eat, they like to be fed," Malkin said. "We have to pay them."
Paying them, he said, is the key to keeping editors motivated, even when they're asked to manage across a company and outside their comfort zone. "If you do your job, you get paid twice a month," he said.
The goal of the restructuring, Malkin said, was to increase the quality and efficiency of its content, and, eventually, allow Source to charge for it.
"Readers who wish to be informed rather than entertained will pay," Malkin said.
The restructuring was partly out of necessity. One of Source's businesses—the brands covering the mortgage banking market—had $15 million in revenue in 2007. This year, Malkin expects it will do $5 million.
"That is not a great business model," he said.
Source, Malkin said, is moving quickly to make its business largely subscription-based, rather than the ad-driven model that had served many publishers so well for so long. "I can't sit there and tell my board we're going to wait for advertising to come back—who knows when it will?"
On the state of the publishing industry, he added: "If what we have isn't valuable and no one wants to pay for it, maybe we don't have a business."