Source: Bonnier, Hachette Nearing Deal

Sale would mark Bonnier's third acquisition in less than a year.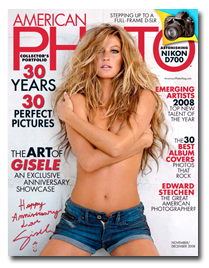 Winter Park, Florida-based Bonnier Corp. is said to be finalizing a deal to acquire Hachette's American Photo, Boating, Flying, Popular Photography and Sound & Vision, according to knowledgeable sources. The titles have been on the block since March.
The news was first reported by Nielsen's Photo District News. Reed Phillips, a managing partner at DeSilva + Phillips—the media investment firm that's representing Hachette—said no deal has been finalized.
When contacted by FOLIO:, a Hachette spokesperson said the company has "received interest for the purchase of our enthusiast titles" but declined to comment on negotiations with Bonnier. "When we have something to announce, we will issue a statement," the spokesperson wrote in a statement. "We have been open to exploring opportunities because these established niche brands are leaders in their categories and may receive the right support and find synergies in a group that owns complementary assets in these enthusiast areas."
A Bonnier spokesperson declined to comment other than to say the publisher is "constantly evaluating possible acquisitions in our strategy to further expand the company."
Hachette's enthusiast titles have all suffered ad page losses through the first quarter but are said to still be profitable.
If the deal is finalized, it would mark Bonnier's third acquisition in recent months. In September, Bonnier bought Working Mother magazine publisher Working Mother Media Inc. from MCG Capital and founding CEO Carol Evans. In December, it purchased Scuba Diving magazine from F+W Media.
AD PAGES
Q109
%CHNG
AMERICAN
PHOTO
126.48
-22.1
BOATING
253.00
-47.4
FLYING
137.96
-9.5
POPULAR
PHOTOGRAPHY
267.74
-17.4
SOUND
& VISION
117.2
-31.7

SOURCE: PIB
Meet the Author
---