Some Hope for Indie Publishers

Top 10 list of ad page gainers dominated by independent magazines.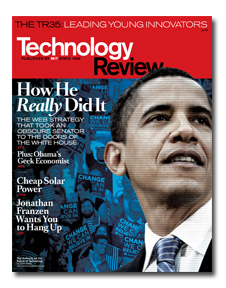 When you look at the top 10 list of ad page and ad revenue gainers in 2008, you might notice an interesting phenomenon: With the exception of Women's Health, each MRI measured title—Scholastic Parent & Child, Fast Company, OK!, Technology Review, Wondertime (which has since folded), Cooking with Paula Deen, Hallmark—is a publication of an independent publisher.
In 2008, you did not see the "big players" on the top 10 list.  Even though they have large ad bases to maintain and build from in their arsenal, they simply haven't seen the growth. The ad page/revenue titles that are growing are part of entrepreneurial environments—where creative thinking and a roll-up-your-sleeves ethos is all a part of doing business.  
The independents have always had to work that much harder just to be noticed and create client-focused programs using their targeted asset base.  At Scholastic Parent & Child, it's no different. We have to fully utilize our brand, integrate programming using our Web site, custom publishing, events and independent film projects—all targeted to serving the 150 million families in our market.  The marketing opportunities we can uniquely bring clients include the exclusive capability to reach 98 percent of U.S. parents along with our customized approach for each brand. This is how we can get the client strategy factors in motion.  (We use Vista Affinity research to back up our claims.)
Hallmark too, truly packages their print, digital and retail venues to offer clients a mass approach with their unique assets.  Similarly, Technology Review offers a synergistic point of view utilizing the magazine, Web, blogs, mobile and RSS feeds.
It's not that we loathe the establishment. But I am excited to be in the company of the other independents. The 2008 PIB substantiates the multi-media approach we all have taken and the results that we deliver for our clients.  Even when you expand the list to the Top 20 on 2008 PIB the list continues to be indie-heavy, further testimony that when you have the combination of focused editorial, solid circulation and a multimedia approach, you can have success in the good times and the bad.
Meet the Author
---