Somber AMC Concludes with 'Terminator' Q+A

Notes from day two of the American Magazine Conference.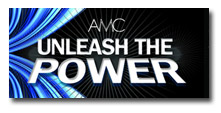 SAN FRANCISCO—The final day of a somber American Magazine Conference was capped by a long commercial for a mobile Web company called SnapNow and an engaging closing interview with California Governor Arnold Schwarzenegger.
Schwarzenegger described how he relates to Barack Obama even though he's supporting John McCain. Obama, he said, must have had a burning ambition from childhood to become something great. "I always knew from the time I was 10 years old that I was going to come to America and become something great," he said. "I didn't know it was bodybuilding or powerlifting, but I knew it would be something." Of course, he went from bodybuilding to a 20-year movie career and to politics.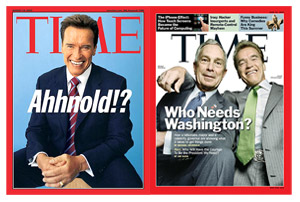 Schwarzenegger's funniest line, apparently inadvertent: Asked about the perils of misspeaking on the campaign trail, he noted that "in a campaign, people take what you say and spin it in 20 directions. So you have to be very careful about what you say, and you sometimes end up talking like a machine."
A slow roll of audience laughter followed, and Schwarzenegger broke into a slow grin, adding, "I see you have a sense of humor."   
The SnapNow presentation was made by the top executives at Women's Day, who are testing the product. Essentially, participating brands, products, magazines and advertisers are entered into a SnapNow database, and their ads or images are tagged with a SnapNow logo. A mobile user takes a picture of the product and e-mails it to SnapNow, which sends a link to more information.
The interesting thing was the presentation was supposed to last 10 minutes, but extended to about 25 minutes as the presenters took questions waiting for Schwarzenegger to arrive. And the questions kept on coming, an indication that the technology and similar mobile-enabled texting technologies are striking a chord in the magazine industry.
Earlier sessions included one called "Monetizing Beyond the Ad Page," and featured Jeff Price, president, SI Digital; Robert Ames, VP and GM, digital automotive and M.E.N. Networks at Hachette Filipacchi Media U.S., Inc.; and Jennifer Andre, online sales and marketing director, Healthy Living Group, Active Interest Media. Among their observations and advice:
• "Grow what you know." Andre described how Yoga Journal readers have a passion for yoga poses, so she built a searchable online library of them.
• Ames (who noted that 15 percent of HFM's revenues are from digital media) described special sponsored e-blasts that repurpose reviews from Car and Driver.
• Price described an early failure or two. First, he said, SI Digital was "a little slow to have an open-Web approach. We need to go where the sports fans are."  He also noted that SI was slow in recognizing the value of organic search and tagging stories, and in online fantasy sports.
• Ames told of enabling Road and Track editors to be 24/7 reporters through the use of Web-enabled cell phones, where editors can go out and do tests and upload reports and images in real time.
Meet the Author
---