Social Networking is Hot, But is It a Business?

The Economist's cautionary tale.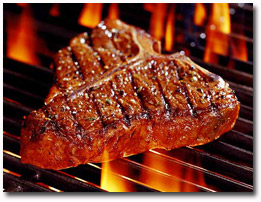 In earlier posts I have cautioned against adding online products to your magazine's brand portfolio because other publications seem to succeed at using them. There are strategic reasons for all online products but they may not fit your requirements. For example, blogs are fantastic web site traffic builders that can lift site traffic and thus rates. But trying to monetize blogs directly by selling sponsorships on them is typically much harder.
This week's Economist turns that same analysis to social networking and comes up with a similar cautionary tale:
"The big internet and media companies have bid up the implicit valuations of MySpace, Facebook and others. But that does not mean there is a working revenue model. Sergey Brin, Google's co-founder, recently admitted that Google's "social networking inventory as a whole" was proving problematic and that the "monetisation work we were doing there didn't pan out as well as we had hoped." Google has a contractual agreement with News Corp to place advertisements on its network, MySpace, and also owns its own network, Orkut. Clearly, Google is not making money from either.

Facebook, now allied to Microsoft, has fared worse. Its grand attempt to redefine the advertising industry by pioneering a new approach to social marketing, called Beacon, failed completely. Facebook's idea was to inform a user's friends whenever he bought something at certain online retailers, by running a small announcement inside the friends' "news feeds". In theory, this was to become a new recommendation economy, an algorithmic form of word of mouth. In practice, users rebelled and privacy watchdogs cried foul. Mark Zuckerberg, Facebook's founder, admitted in December that "we simply did a bad job with this release" and apologised.

So it is entirely conceivable that social networking, like web-mail, will never make oodles of money. That, however, in no way detracts from its enormous utility. Social networking has made explicit the connections between people, so that a thriving ecosystem of small programs can exploit this "social graph" to enable friends to interact via games, greetings, video clips and so on."
Read the whole article here …
Meet the Author
---