Social Networking: Here to Stay

Publishers resorting to Facebook and LinkedIn could soon seem "quaint."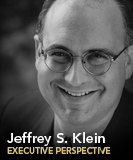 If you publish a magazine, there's little doubt that you've developed a digital strategy. At first, publishers just loaded up the print magazine on the Web and mistakenly thought that they had one. More recently, publishers have learned to incorporate at least some of the attributes of Web 2.0, such as chat, forums, webinars, blogs But where should "social networks" fit in a publishing strategy?
Facebook, the social networking site started by Harvard drop-out Mark Zuckerberg, has grown from 3 million users, when it was limited to college students a few years ago, to more than 70 million users today. Can you imagine the circulation of any magazine growing at that kind of rate, without direct advertising, just by word of mouth? It's beyond astounding.
And social networking is not just something for young people—the fastest growing demographic on Facebook is the over-40 crowd. LinkedIn and Plaxo, two professional social networking sites, are also showing significant growth.
I opened a Facebook account a year ago when I started teaching a graduate class at the USC Annenberg School of Communication on the impact of the Internet on the traditional media business model. I figured I needed to personally understand what the excitement was all about. And I'm not alone. My "friends" on Facebook include Don Graham, CEO of the Washington Post Company, David Nussbaum, CEO of F+W Publications, and Laurel Touby, founder of Mediabistro.com.
Why do people use Facebook? For students, it is often the center of their lives—they communicate within the Facebook email system, or by posting messages on each other's sites, they send digital gifts to each other, invite people to parties, or upload thousands of pictures, which are then "tagged" with the names of all their friends. It is a great way to keep in touch with distant friends, scope out the special interests of new acquaintances, join an online support group, or share pictures. To its rabid fans, it is a critical part of their lives.
But Will It Last?
And is it a sustainable business model? Will students who spend two hours a day on Facebook continue to use it as much ten years from now? Do traditional banner ads work on a site like this? Or will the new models of marketing Facebook is experimenting with make a difference?
And Why Does All This Matter To Publishers?
I don't pretend to have all the answers. But if you are running a media business, you'd better be asking these questions. And you should be trying to experiment with social networking in some way on your own sites. At a minimum, you can create a product Facebook page for your magazine. If you are more ambitious, consider incorporating social networking functions for all your web users.
Businesses, blogs, even politicians, can create their own page on Facebook. Sen. Barack Obama's page has nearly a million "supporters", while FOLIO:, a recent addition, has 294 "fans", and posts video interviews from its own Web site [Edit: FOLIO: offers its own social network at mediapro.foliomag.com with more than 1,700 members]. Even the TV show "The Office" has a page with 52,000 fans. There is no reason why almost every publishing Web site shouldn't use Facebook for such grass roots promotional purposes.
Social networking is probably most important to publishers because it represents real, albeit indirect, competition for readers and for the dollars of our advertisers. If you can't fight it, you should join in.
Advertisers are looking for new ways to attract customers. They are using product placements, Facebook applications, and their own Web sites to attract, retain, and engage customers.
And just recently, Facebook, MySpace and Google have opened up their closed network sites to allow users to take their profiles, favorite applications, and networking capacity to other Web sites. "I believe (we) will look back to 2008 and think it archaic and quaint that we had to go to a destination like Facebook or LinkedIn to 'be social,"' explained Forrester Research analyst Charlene Li, in her own blog.
Your Web developers and operators should be thinking about how to expand this new "social" function on your own Web sites, to enhance your own communities. After all, the most successful publishers are really communication enablers for communities.
Jeffrey S. Klein is Chairman of 1105 Media Inc., a B2B publisher.
Meet the Author
---