Social Bookmarking Supercharges Traffic

Discover discovers—and, yes, digs—Digg.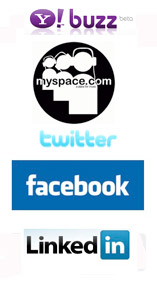 Magazine Web site traffic (up 12 percent in Q1
according to the MPA) continues to be a bright spot in an otherwise rough
year for publishers. Magazine sites are
getting savvier about blogs, video
and user-generated content (especially
recipes).
In the last six months, however, the biggest traffic drivers
here at Discover have been Digg, Reddit, StumbleUpon and a host of other social
bookmarking or sharing sites.
A typically brief and unscientific survey of the big magazine
sites reveals some interesting social bookmarking trends:
Almost
everyone covers their bases by including a button from ShareThis or AddThis.
Both services aggregate the literally dozens of other bookmarking
sites, from IceRocket to Propeller to Simpy,
making it easy for users to share your content. AddThis and ShareThis are both less than
two years old and each has over 20 million users.
My take is that there is still tremendous growth here for
publishers as Web users coalesce around half a dozen winners in this space. Managing
your relationships with the bookmarkers (plus what site real estate you bet on
whom) will determine how much of that growth you capture.
Meet the Author
---