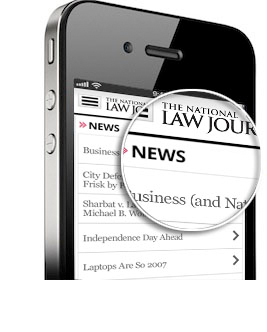 In my last post, I laid out the importance of the mobile web to publishers and dove into two strategic and operational mobile questions that CDOs need to address. In this post, I'll pick up where I left off, and address three additional questions:
• Which devices should you support?
• What content should be available on the site?
• What's your mobile revenue model?
Which Devices Should You Support?
The first step in deciding which devices to support is to review your mobile data from Omniture or Google Analytics. During this process you should evaluate both the devices that are most in use today and their relative growth over the past six months. Consider breaking this information down into the following categories:
• Smartphones vs. Feature Phones
• Tablet Devices vs. Smartphones
• Operating Systems (i.e., Android, iOS, etc.)
• Operating System versions (i.e., 6.0, 6.1, 7.0)
• Browser (this is an upcoming category as more users choose to use a browser other than their default mobile browser)
Once you have the data, I suggest focusing your design and development capital by applying the Pareto principle, also known as the 80/20 rule. At ALM, for instance, when we embarked on the creation of our mobile strategy, we found that 15 percent of our visitors were already accessing ALM content on mobile devices. Of that 15 percent, 80 percent were on Apple devices and more than 90 percent were on smartphones. Equally as important, we identified Tablets as the "next" platform for growth
Less than four months after launch, we've leveraged our understanding of our audience's mobile inclinations to grow overall mobile traffic from 15 percent to almost 25 percent of our user base. We've seen tablet usage increase by 7 percent. We accomplished this by investing in a more iOS centric look and feel, launching a tablet-optimized site (not just a smartphone version) and by ensuring backwards compatibility to earlier iOS operating systems.
What Content Should Be Available on the Mobile Website?
Smartphones: When you're considering what content to include on your smartphone-compatible website, your biggest consideration (and your biggest challenge) is screen size. How do you fit all your web content onto such a small screen? The answer is: You don't. Instead, focus on understanding what content do your users read "on the go" and make that content available to them. In this process, remember that mobile readers snack on content, often taking it in little bites, because they're usually looking to either solve a simple problem or to fill in free time (e.g., in the elevator). So, you want content that's to-the-point, easily consumed, and easily read no matter the size of the screen. Everything else should be excluded from your mobile website.
While tailoring your mobile site to meet these standards might feel like a recipe for denying your readers needed content, it's actually a great opportunity for both the product team and editorial to rethink their content strategy. Over the past few years, an everything-in-the-kitchen sink approach to posting web content has prevailed. Customizing a mobile site permits you to refine your content and your overall message about what your site really means to each reader. And, if you're really still concerned about readers missing out on content that they want, a simple solution is to add a link to your online site at the bottom of your mobile webpage, thereby providing the user with the best of both worlds.
Tablets: While most publishers today are repurposing the same content across all devices, content for tablets probably shouldn't be the same as that for smartphones due to different use cases ("on the go" vs. "on the couch"), but I'll have to hold off on this for a future post. Assuming you are going to repurpose, here's the most important thing to remember—pay attention to inoperability issues with tablets. Two important differences to consider: (a) Flash won't work on many devices, and all those great infographics may not display properly and (b) Navigating by your finger is different than navigating by a mouse and inherently changes the user's experience with certain content pieces.
A Reminder: While your primary focus will likely be on repurposing your editorial content, you also must define your non-editorial content for smartphones and tablets, including advertising and classifieds. For many readers, those print ads were valuable content in and of themselves. You should be sure to integrate them thoughtfully into the mobile experience. Also keep in mind the sales challenges of having a separate mobile site:  For example, do you need to have one-to-one parity between ad units online and mobile web ad units?
What's Your Revenue Model?
While this is theoretically a straight-forward question, many people invest in the mobile web without understanding the ROI or how it fits in with their overall strategy. Generally, the mobile web should be an extension of your online and print business models. This means that you'll need to incorporate access control parameters at launch, and align print and digital ad operations and sales.
Here's a breakdown of some issues to take into consideration as you develop your strategy:
Mobile Advertising: Marketing dollars allocated to mobile ads are increasing exponentially and represent a huge opportunity for companies. For instance, Facebook is realigning its entire business to capture the growing mobile audience and mobile revenue. However, as publishers, we need to remember that mobile ads have the lowest CPMs around (hopefully you've heard the adage "print dollars, to online dimes, to mobile pennies"). This is compounded by the reality that there is typically only one ad per mobile page versus 4 -6 ads per page online. Add to this the fact that new creative is needed for mobile and it's not worth it for many b-to-b advertisers to boil down their messages into a 320×50 actionable ad unit. Now we've got ourselves a real business challenge. As a result, I would suggest that you be realistic when projecting your ROI and give the market time to adjust to the new realities and opportunities. This is going to be a big opportunity, it just is going to take more time to develop.
Subscriptions: Most publishers will extend their online subscriptions to mobile devices at no additional charge. The only real challenge in doing so is to be sure to redesign the sign-on and subscriptions screens so that they are optimized for smartphone and touch-screen devices. Forcing users to tap and zoom to enter a password and not keeping them automatically signed in are user behaviors you want to avoid.
Summary
In short, mobile web is the next big opportunity for publishers. More users are reading content on mobile devices each day, and as a result, more advertising dollars are flowing to mobile web daily. That said, getting to a great mobile web experience requires significant time, energy, and investment from across your organization.