Snowboard Publisher Storm Mountain Buys Future Snowboarding Assets

Acquisition doubles magazine's subscriber base.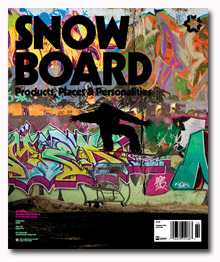 RELATED: Fayfield's FOLIO: 40 Profile
Storm Mountain Publishing, the Boulder, Colorado-based publisher of Freeskier and Snowboard magazines, has acquired Future Snowboarding and its related assets from San Francisco-based Future US Inc., the companies announced late Wednesday.
Terms of the deal were not disclosed.
The acquisition includes futuresnowboarding.com and the women's snowboarding magazine The Drift, as well as Future Snowboarding's subscriber file.
Future Snowboarding magazine folded in June. The magazine's 32,108 subscriptions will be fulfilled by Snowboard, doubling that magazine's subscription base. Future had an overall distribution of 93,000, according to its media kit.
SMP CEO Brad Fayfield said that "uniting the readership under one magazine will create a more efficient vehicle for the industry's advertisers, which is paramount in this tightening economy."
Storm Mountain will continue to publish Future's women-specific magazine, the Drift, which is the only national magazine devoted exclusively to female snowboarders.
Fayfield launched Freeskier in 1998. In 2003, the company became profitable. In 2006, Fayfield acquired like-minded but struggling Snowboard.
Meet the Author
---