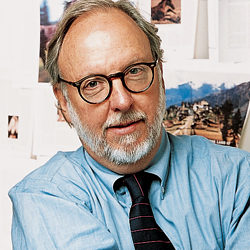 Carey Winfrey, the editor of Smithsonian magazine since 2001, has announced his resignation from the publication, effective September 30th.
The third editor in Smithsonian magazine's 40 year run, Winfrey said about his departure, "After 10 years, it's time to give somebody else a chance." At this time, no successor has been named.
The search for Smithsonian magazine's next editor will reportedly commence soon.
Smithsonian magazine currently has a circulation of two million. It was also named "Most Interesting" magazine in an Affinity American Magazine study earlier in 2011.
Before Winfrey, Don Moser ran Smithsonian for twenty years. Winfrey said he considered, "…keeping a mathematical progression going, but I don't think my knees would hold up."
Preceding Moser was founding editor Ed Thompson, who held the title for 10 years.
In February 2010, Time Inc. announced partnership with Smithsonian Media in order to include the brand within its corporate sales division.