For nearly two years Starcom MediaVest Group has been delivering on and developing real-time marketing solutions. But its latest product, Content@Scale, will enable brands to pair display ads with content from more than 20 publishers on the fly.
Content@Scale is a more-robust iteration of its link.d3 content engine, which uses data to connect brands with relevant content and distributes it across several channels. However, Content@Scale takes that concept a step further and allows for total customization and automation.
Lisa Weinstein, president of global digital, data and analytics at SMG, says," We have been leaning into real-time marketing, and we have been doing that for 18 months very successfully. [But] there wasn't enough in our minds to identify timely and relevant content to be sourced now."
Given that, SMG is aligning its new product with more than 20 publishers, including brands from Time Inc., Martha Stewart Living Omni Media and Glam media. As a result, Content@Scale offers more than 50,000 pieces of evergreen content to its clients, and that portfolio is expected to grow daily.
To build out the product, SMG teamed up with Flite. Other publishers like Forbes and Condé Nast have used Flite technology to power their SaaS ad platforms, too. However Content@Scale is unique to SMG.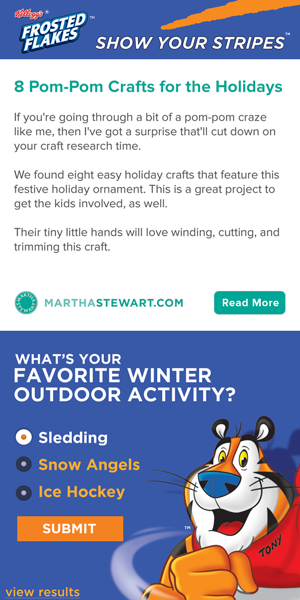 During a product demo, Steve Klopf, senior vice president at Flite, tells FOLIO: the technology is like a "mini Google." That is, the algorithms index published content and distributes it back through RSS feeds so that specific pieces are surfaced based on key words.
So clients can sign in to Content@Scale and search for content based on real-time events or what's trending in order to find the right pairing for their ads. The content can be approved on the spot or emailed to others for outside approval.
A unique characteristic of the platform is that the display ads can be designed however the client chooses. That means color schemes, layouts and even images can change depending on preferences. And Klopf says you don't need to be tech-savvy to navigate the interface or develop the ads.
FOLIO: was unable to connect with SMG's publishing partners at this time, but the opportunity is clearly two-fold, meaning not only does Content@Scale work as a distribution service, but it's also an additional revenue stream. And like other ad service models, if a publisher's content is used they get paid-it's that simple.
Five brands are working with SMG in its Q1 beta phase (see Kellogg's sample above), but Weinstein expects that number to grow during the second quarter. She also indicates that global distribution and video will is on the roadmap ahead.