SmartMoney Shuts Down Print Mag, Expands Digital

Website content will also be shared with MarketWatch.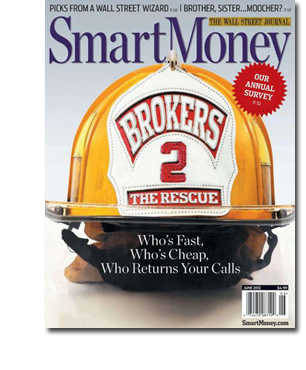 SmartMoney, published by Dow Jones, is making a full transition to digital, ceasing publication of the print magazine. Twenty-five staffers will be cut as a result of the magazine shutting down.  
The September issue will be the magazine's last. The 25 staff positions will be able to apply for six new open positions at SmartMoney.com and elsewhere in the company.
Meanwhile, the digital team, which with the six new positions is expanding to 15, will report to Raju Narisetti, Wall Street Journal Digital Network managing editor.
In a statement, Robert Thomson, editor-in-chief of Dow Jones & Company and managing editor of The Wall Street Journal, cited the quick pace of news and information sharing as a key cause for the print shutdown and digital expansion. "It's clear that the volatility of markets and asset classes has increased the need for rapid delivery of personal finance intelligence, so we will be expanding our team and presence on the web," he said.
SmartMoney, with a rate base of 800,000, dropped slightly in its single copy sales and paid subs, falling about 17 percent and 3 percent respectively, according to ABC's December 31, 2011 reporting period.
Ad pages fell 23 percent in the first quarter 2012 when compared to the same period last year, per PIB.
SmartMoney.com will remain as a standalone site, but all of the content will also be available on an expanded personal finance section of MarketWatch. This move is expected to leverage MarketWatch's 17 million monthly users into the SmartMoney brand, which has about 2.5 million monthly visitors.
According to the company, MarketWatch has had a 50 percent spike in traffic over the last 12 months.
Meet the Author
---