A Small Publisher Finds Success With A Custom Division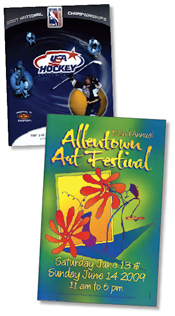 Buffalo Spree Publishing, a publisher of city and regional titles for Western New York, began its custom division seven years ago. Vice president of sales for Buffalo Spree Publishing, Barbara Macks, who also heads up the company's custom operation, tells FOLIO: how a small shop can build up a solid client base.
While the publisher is currently working on redesigning an annual sales magazine for a payroll company, its custom work has historically included theaters, concert venues and spas. "We publish 17 of the playbills for area theaters, concert halls, and other performing arts venues," says Macks. "We also do everything from identity packages to magazine inserts, direct mail, brochures, posters and postcards for three major spas and salons in the area."
Over the past two years, Buffalo Spree brought 50 to 60 new clients on board, despite not having anyone dedicated to selling its custom offerings. "The jobs that we get come through our sales staff. We have 10 reps, including myself. When our sales reps are in the field, they pitch brochures to our existing magazine customers," says Macks.
Price-wise, the custom collateral ranges from business cards at "a few hundred dollars" to theater programs, which can cost "hundreds of thousands of dollars," according to Macks. "We had one spa client spend $40,000-$60,000 over the course of a year on direct mail and brochures," she says. The annual revenue from Buffalo Spree's theater programs in 2008 was around $500,000.
Buffalo Spree's custom offerings do not include digital. "For the most part, we keep out of that since we have no one on staff to do this yet," says Macks. "If we get asked to do digital, we put clients in contact with freelancers or tell them we need to hire a Web freelancer. We planned to get into it heavily last year, but because of the economy, it's been put on the back burner. We are truly in the print business."
To get (and retain) clients, Macks says honesty is the best policy. "If clients ask about using an ad agency for these kinds of custom jobs, we say go for it. We can't give a complete campaign to include TV and radio. But because our magazine looks the way it does, clients know that what they get from us will be gorgeous."
While custom still remains "at the bottom of our repertoire," Macks says it accounts for 15 percent of the publisher's total revenue, up from 10 percent five years ago. Ultimately, the goal is to increase custom to 25 percent of total revenue.
Meet the Author
---